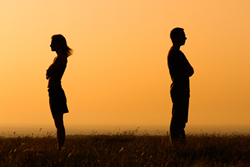 HUNTINGTON BEACH, Calif. (PRWEB) August 30, 2018
This Tip Sheet by Deed and Record explains how to change ownership due to divorce or dissolution of marriage of a timeshare located in California, Hawaii, Nevada or Florida. All four states require the change in ownership is made public by updating a database maintained by the State. All four states require change in ownership by deed.
A deed is an eight and one-half by eleven, inch paper. All four states require a signature by the spouse who is transferring his or her interest. The signature must be acknowledged by a notary. All four states require a property tax number also know as an assigned parcel number and a mailing address for property tax statements. All four states require a legal description that matches the database legal description.
The major difference between the States is how the database is maintained. California maintains a database for each county in California. In California, the county recorder is responsible for maintaining the database. The deed is recorded in the county where the timeshare is located. Nevada has the same set up. In Nevada the vast majority of timeshares are in Clark County where Las Vegas is located.
Florida also maintains its database by county. But the county clerk of the county courthouse is responsible to maintain the database. Hawaii is the only state that maintains a statewide database. The Bureau of Conveyances is responsible for its maintenance.
Each government entity has a website that explains that entity's additional deed format requirements, how to submit a deed, the cost and if needed, how to claim an exemption from the transfer tax. Transfers between spouses do not require a transfer tax.
In the states of California, Hawaii, Nevada or Florida change of ownership due to divorce is by deed. The deed updates the public database of ownership. In California and Nevada, the database is maintained by the county recorder. In Florida, the county courthouse maintains the database. Hawaii has one database for the entire state.
This Tip Sheet was prepared by Deed and Record. Office is at 4952 Warner Avenue, Suite 235, Huntington Beach, CA 92649. Phone number is 714-846-2888. Website is http://www.deedandrecord.com.