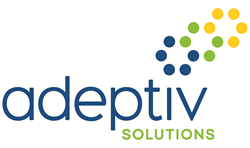 After getting to know the team at Adeptiv and reviewing their processes and systems, I was confident they were the right choice.
Salamanca, New York (PRWEB) February 28, 2014
After making the decision to reinvigorate his innovative candle business, Mike Chorazak, the founder of Hotwicks, wanted to focus his time on growing sales channels not shipping orders and running to the post office. He selected Adeptiv Solutions to provide his e-commerce order fulfillment as his strategic partner.
Adeptiv Solutions is the leading provider of e-commerce order fulfillment and call center services to small and medium sized businesses who want to focus on their core competencies. They designed a program for Hotwicks that included inventory management, pick and pack, shipping and customer returns order processing.
"Growth was limiting my ability to develop other channels and I needed a partner that we could turn our operation over to and it would be taken care of as good, if not better than we did", said Mike Chorazak, founder of Hotwicks. "After getting to know the team at Adeptiv and reviewing their processes and systems, I was confident they were the right choice."
"We were thrilled to have the opportunity to work with an Innovator like Mike" said Mark Chandley, CEO of Adeptiv Solutions. "The ability to apply his skills to Marketing and Sales Development served his business well as we took care of his customer experience as that is what we do best."
Read more about the specifics of how Adeptiv Solutions can handle your customers experience and free up time to work on growing and expanding your business, please visit us at http://www.adeptivsolutions.com
About Hotwicks
Hotwicks is the originator of the novelty scented candles featuring fun fragrances like bacon, camp fire and even beer. Their mission is to make cool candles that remind you of good things and good times. Visit their website at http://www.hotwicks.com
About Adeptiv Solutions
Adeptiv Solutions is the leading provider of Outsourced E-Commerce Order Fulfillment and Customer Care Solutions to e-commerce companies, retailers and manufacturers. Built on cutting edge technology and a focus on OPTIMIZING our customers brand and business, we build our customers loyalty by maximizing every customer touch point. To learn more about how we can help your business contact David Ellin toll free at 855.233.7801 or visit http://www.adeptivsolutions.com