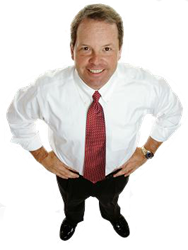 Real estate investors have been waiting for a resource like UnlimitedSkipTrace.com for years.
Campbell, NY (PRWEB) April 11, 2014
It is important for all real estate investors to find good profitable deals for their business and the majority of good, high profit deals available on the market today are vacant homes. Being able to spot vacant houses is only half the battle though. One must know how to find property owners of these vacant houses in order to get the deal and get paid.
As a rule of thumb, the most difficult home owners to find typically end up being some of the best deals. That is why UnlimitedSkipTrace.com has released their new unlimited skip trace software that allows investors to easily search for information on and find owners of vacant houses.
The main information returned when one of these skip traces is ran is physical addresses, email addresses, and phone numbers for the home owner or the home owners relatives.
In many cases, competitors can't find contact information for vacant home owners and just give up. This is why UnlimitedSkipTrace.com is crucial to every real estate business. UnlimitedSkipTrace.com gives real estate investors the upper hand and helps them locate the hard to find home owners their competitors can't.
UnlimitedSkipTrace.com was developed and created by Cameron Dunlap. Dunlap is one of the nation's top vacant house and foreclosure experts in the country. He built UnlimitedSkipTrace.com so that both he and other investors had a cost effective and easy way to find vacant home owners.
Dunlap said, "Real estate investors have been waiting for a resource like UnlimitedSkipTrace.com for years. I've even been waiting for a service like this to come out! It's dirt cheap and can help investors get the good deals most can't."
Real estate investors do not have to know how to find property owners to use UnlimitedSkipTrace.com either. This software is simple to use and all users need to provide is an address or the name of the vacant home owner.
For more information on UnlimitedSkipTrace.com or to get started searching for vacant home owners today, visit http://www.UnlimitedSkipTrace.com now.