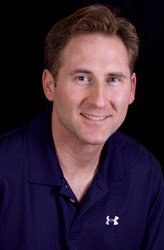 These videos really cover a lot of detail to help anyone who is teaching an axel or learning an axel or double axel.
Madison, WI (PRWEB) September 30, 2013
Figure skating video website iCoachSkating.com has just announced a complimentary video series on how to do an axel jump with Olympic coach Tom Zakrajsek. This educational figure skating video series is appropriate for all figure skating participants, including figure skating coaches, skating parents, youth figure skaters and adult figure skaters. The video series focuses on the technical details of how to axel jump, from the very basics to more advanced concepts.
The axel is regarded as one of the most difficult figure skating jumps. Many skaters and coaches continue to struggle with the axel jump, as it's the first jump most skaters learn in a progression of jumps that requires at least one full rotation in the air. The axel takes off a forward outside edge and lands on a back inside edge. The forward outside edge take-off is extremely challenging for most skaters initially learning the jump as they typically do not possess the edge control and skill necessary to do the axel jump properly.
The video series was recorded at the Grassroots to Champions Supercamp held in Faribault, MN in late July 2013. Olympic coach Tom Zakrajsek taught a number of short on-ice axel jump classes at this camp and a few of the classes were recorded and edited for iCoachSkating.com. Zakrajsek is one of the most currently successful coaches in the United States. He has coached in numerous World and National championships, has a PSA Master rating in Freestyle and a PSA Level VII ranking. He was the 2009 PSA Coach of the Year. In his coaching Zakrajsek emphasizes goal setting, hard work, discipline and the acquisition of life skills. He is an esteemed jump technician and much of his coaching focuses on training his skaters for competition performance.
At press time, two videos of the series have already been published. In the first video, Zakrajsek discusses proper warm-up and the idea of a skater "finding their center." He continues by teaching a "double-h waltz jump" and then covers more details of the step or push onto the forward outside take-off edge. Zakrajsek uses an analogy to archer Katniss in The Hunger Games to describe the shoulder position on the forward edge.
In the second video, Zakrajsek focuses on more details of the forward take-off edge, including proper positions, movements, and timing. In the video, a major focus is placed on fixing the common axel error of incorrect overall timing. One of the "secrets" of doing good axels is staying down in the skating knee while the free leg swings forward. This timing ensures that the free foot is "in front" or "in the direction of the target" by the time the skater starts to press up out of the skating knee. Zachrajsek explains, "The whole time your free leg is moving, you are staying down in your left knee. You do not budge that left knee. So your arms and free leg are going to move, and you are not going to move on your standing leg."
There are a number of videos remaining in this videos series that will be published over the next two weeks. All figure skaters, figure skating coaches, and figure skating parents are encouraged to watch the videos and learn. iCoachSkating.com President and Founder Trevor Laak said, "These videos really cover a lot of detail to help anyone who is teaching an axel or learning an axel or double axel. So many skaters struggle with this jump, and Tom Zakrajsek has been very generous to share this information."
To see the entire axel jump video series, Laak recommends visiting the Tom Zakrajsek bio page on iCoachSkating.com. There the videos are listed as they are published. Laak also recommends that coaches and skaters sign up for the other free figure skating videos at iCoachSkating.com by other coaches. He said, "Our free video newsletter is a great way to learn more about a large number of figure skating moves. New videos are released regularly and newsletter subscribers get a good feel for the kinds of information that is available at iCoachSkating.com."
iCoachSkating.com was launched in 2008 as a response to the lack of high-quality educational material for figure skating coaches on the Internet. Website founder and figure skating coach Trevor Laak created the website as a way to share cutting-edge teaching techniques from some of the best coaches in the world. Subscriptions were initially restricted to figure skating coaches, but access to the website was expanded in 2011 to all figure skating participants.
The breadth and variety of topics covered by the figure skating videos at iCoachSkating.com is extremely broad. By design, the iCoachSkating.com faculty has a broad set of skills, although many of the presenters are experts in specific areas of the sport. The faculty includes Olympic coaches Audrey Weisiger, Michelle Leigh, Frank Carroll, and now Tom Zakrajsek.
iCoachSkating.com is currently open to new subscribers. Subscriptions are available on a monthly, 6-month, and annual basis and are renewed automatically. Those interested in "how to figure skate" or "how to teach figure skating" are encouraged to Like the iCoachSkating.com Facebook page, follow iCoachSkating.com on Twitter, or sign up for free updates on the home page of the website. The website currently contains over 500 videos and subscribers may access specific informati9on through the Archive section, the Coaches section, or the Search function.
About: Founded in 2008 by figure skating coach Trevor Laak, iCoachSkating.com is the premier online training and educational resource for all figure skating participants, providing instructional figure skating videos on a broad range of topics, including figure skating jumps, figure skating spins, and other figure skating moves. The website has helped thousands of figure skating coaches, adult figure skaters, figure skating parents, and youth figure skaters by providing cutting edge training techniques and information about how to figure skate and how to teach figure skating. The company's mission statement is "to inspire a new era in figure skating education based on updated information and ideals, so quality information is available to all skaters and coaches in a convenient and cost effective manner." To learn more about iCoachSkating.com, please call (608) 827-3035 or visit them online at http://icoachskating.com.