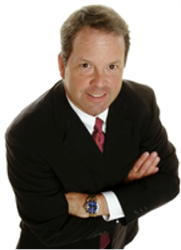 Hands down the best business experience ever, Cam and his team are amazing and I learned so much. The classroom style setting made it very comfortable and spacious, the training was top notch
Atlanta, GA (PRWEB) August 05, 2014
After years with a struggling economy, the real estate market has turned favorable for real estate investors. With the rising market, many investors want to learn how to make money in real estate, and Cameron Dunlap has the answer. Investors can now spend time with Cam and his team of experts at his Vacant House & Foreclosure Summit, a live 3-day event in Atlanta, GA September 26th-28th.
This event focuses on training investors on the process of making money in real estate and teaches them what they need to do to start cashing real estate checks in the fastest time possible. This is a business changing experience fueled by training unlike any other.
Here is a little taste of what investors will experience at Cameron Dunlap's Vacant House & Foreclosure Summit:

Cameron will talk in depth about the funding he provides for real estate deals.
Investors will learn how to deal with banks in today's marketplace.
There will be multiple case studies to teach investors how to understand the numbers behind a real estate deal to learn how much to pay for deals and spend on rehabs.
And more...
Cameron has invited a local closing agent to join the seminar and discuss the marketplace. This will give investors an unfair advantage like nothing else. The principles taught by this closing agent will apply all across the country.
Clint, from Phoenix, AZ, attended Cameron Dunlap's Vacant House & Foreclosure Summit in Chicago last month and had this to say about his experience, "Hands down the best business experience ever. Cam and his team are amazing and I learned so much. The classroom style setting made it very comfortable and spacious; the training was top notch. I can't wait to take what I learned and apply it to my business. I have already made reservations to attend the next seminar. Not only did I get the training I needed, but I also received the motivation I was lacking before."
This is 3 solid days of no B.S. live training on what is working now in the real estate market. Seasoned real estate investor, Cameron Dunlap, and his team of experts will teach investors how to make money in real estate.
To reserve a spot or learn more about Cameron Dunlap's Vacant House & Foreclosure Summit, go to http://www.timewithcam.com today.