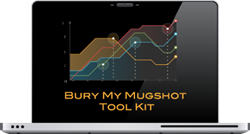 It's retribution for publishing one of the founders on the internet.
Tampa, FL (PRWEB) September 03, 2013
HowToRemoveaMugshot.com launches a new blog in a new emerging niche related to reputation management. Personal reputation management is an exploding internet industry and a majority of that is made up of business related to removing mugshots. This is the first website to lay it all out in plain English for anyone looking for a free solution.
This new website lays it out in four steps for anyone looking to remove a mugshot from search or essentially push it down far enough to a point so that a majority of searchers don't see it. The further down it goes the fewer who will spot it in a search for anyone's name. This method does require a bit of work for the person trying to push down an image but the site does offer a paid solution to those who don't want to do the work themselves.
The four steps include:
1. Setting up a website
2. Adding pictures
3. Optimizing the website for a specific name
4. Adding recommended links
Howtoremoveamugshot.com elaborates more on each of these four steps which are the pillar of reputation management with regard to images. Major corporations have been using reputation management for years and with the rise of mugshot websites reputation management is a service used by more and more individuals.
We have tried to be as transparent as possible on the process basically giving away the farm to those who want to take their name back from the mugshot websites. Consider it retribution for publishing one of the founders on the internet after a missed court date.
HowToRemoveaMugshot.com is backed by extensive experience optimizing websites for search engines. This optimization experience is then applied to a website for someones name specifically within an image search. http://www.picturesofpeopleonline.com is a new directory we are launching that is part of that process. Mugshot websites have developed a business model that basically resorts to extortion with mugshots.com charging $500.00 to remove an image. A small administrative fee would be more understandable.
We are hoping to provide a public service to everyone who has been a victim of these mugshot websites. Hopefully we can put them out of business and help people at the same time.