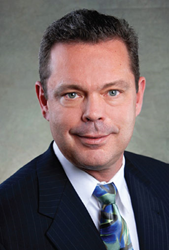 "Providing a much needed pharmaceutical service to patients with unique medication needs has not only been rewarding, but has allowed us to make a difference in the world of pharmacy." ~ Robert S. Hoye
Tampa, FL (PRWEB) April 30, 2014
Hoye's Pharmacy, a community pharmacy specializing in the art of compounding, is celebrating its 25th year in business. Company founder and CEO, Robert S. Hoye stated: "Providing a much needed pharmaceutical service to patients with unique medication needs has not only been rewarding, but has allowed us to make a difference in the world of pharmacy."
Compounding pharmacies mix active and non-active chemicals to formulate medications for specific patient needs pursuant to a prescription. These medications are not mass-manufactured and not available at chain drug stores. Examples include medications that have been discontinued, combinations of medications for better patient compliance, unusual strengths of medications to meet patient requirements, unique delivery systems and dosage forms and medications free of dyes, fillers and allergens. Hoye's Pharmacy provides these innovative medications for both human and animal/veterinarian (small animal, exotic and equine) use.
Hoye contributes the success of his pharmacy to his dedicated, committed staff. "My team truly cares about providing our patients with the highest quality of custom medications for the best possible therapeutic outcomes. They are committed to excellence in pharmacy."
Hoye's Pharmacy has served the Tampa Bay community since 1989. The pharmacy has been in business for 25 years and was the first pharmacy in Florida to receive the DuPont Innovative Practice Award in 1996.
Hoye's Pharmacy is one of the first pharmacies to receive PCAB Accreditation in Florida in 2010. PCAB is the highest level of accreditation earned by compounding pharmacies and less than 1% have earned this distinction.
Hoye's is also proud to provide its customers with nutritional counselling for vitamins and supplements. Working with pharmaceutical grade lines of supplements, their nutrition specialists help people make healthy decisions for optimal health.
Hoye's Pharmacy will be celebrating this great milestone throughout the year with special coupons, savings and special events.
For more information, please go to http://www.hoyespharmacy.com.