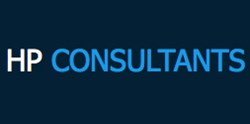 San Diego, CA (PRWEB) February 14, 2014
HP Consultants, Inc., a trusted timeshare consulting company, is pleased and excited to announce the launch of its new professional website. The website is aimed at educating and informing potential clients about anything and everything related to their timeshare ownership. It also offers an enhanced online presence and provides information on a wide variety of timeshare related services, while providing additional value to their past, present and future clients.
HP Consultants, Inc. is a small, yet dynamic and experienced company based in Carlsbad, California. Established in 2010, it offers over 100 years of combined timeshare experience and adheres to ethical practices and the highest standards in the industry. In fact, it has quickly developed a positive reputation for honesty and quality customer service and is the only timeshare advocacy group in California accredited by the Better Business Bureau. It has been able to attain such a lofty status because it offers an experienced, talented and customer-centered team of expert consultants, many of them with a real estate license, that offer unbiased assistance without any developer or exchange company affiliation.
HP Consultants, Inc. provides a diverse range of services to timeshare owners, including education about their current ownership, industry trends, timeshare exchanges, timeshare transfers, contract evaluations and many other services related to timeshare ownership. It prides itself on doing business face-to-face in a relaxed and supportive environment where it can provide each client with personalized solutions to fit their specific needs.
The timeshare industry sees its share of scams and fraud, and some people view it as an industry filled with aggressive salespeople. That's why it is important to work with a trusted and respected company with customer satisfaction as its top priority. HP Consultants, Inc. offers online solutions through its website to give clients an opportunity to learn more about the industry and its growing company.
HP Consultants, Inc. offers solutions for all things timeshare. Whether you want to get educated about your timeshare, industry trends or perhaps learn more about how you can enhance your timeshare experience, HP Consultants, Inc. will provide you with the highest standards of customer service and unmatched knowledge of the timeshare industry. Call 855-805-1517 to speak with a consultant, or visit their website at http://www.hpconsultants.com.
###