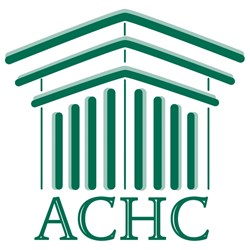 Cary, NC (PRWEB) August 20, 2013
Accreditation Commission for Health Care (ACHC) has released standards for providers that conduct sleep testing in the home setting.
According to The American College of Chest Physicians, recent trends in sleep testing have shifted towards home sleep testing. Sleep professionals, third party payors, and the US Centers for Medicare and Medicaid Services (CMS) have all joined together to work towards lowering the cost of sleep testing, providing a more comfortable testing environment and delivering quality results with home sleep testing.
"Many sleep testing providers have shifted towards providing sleep testing services in the home setting in an effort to reduce costs and provide increased access to care for patients with obstructive sleep apnea," said Tim Safley, ACHC, Director of DME, Pharmacy, and Sleep. "By developing standards specifically for providers of home sleep testing services, we aim to help improve the quality of patient care with standards that align with national compliance and industry best practices."
ACHC's new Home Sleep Testing standards were developed to provide a stand-alone accreditation option for polysomnography services that are conducted only in the home setting. The new standards are designed specifically for home sleep testing services and are based on applicable regulations from the US Centers for Medicare and Medicaid Services (CMS) and other federal regulators, as well as standards by other pertinent organizations and authorities.
ACHC also offers full Sleep Lab accreditation for sleep testing services conducted in independent diagnostic, hospital, physician, or home-based testing facilities. All sleep lab providers that achieve ACHC Sleep Lab accreditation include home sleep testing.
ACHC is a not-for-profit accreditation organization that has stood as a symbol of quality and excellence since 1986. They are ISO 9001:2008 certified and have Centers for Medicare and Medicaid Services (CMS) Deeming Authority for Home Health, Hospice and DMEPOS. ACHC is the provider's choice for accreditation because of their personal Accreditation Advisors, relevant and realistic standards, competitive pricing and friendly, consultative approach to accreditation. Accreditation by ACHC reflects an organization's dedication and commitment to meeting standards that facilitate a higher level of performance and patient care. For more information on ACHC's accreditation programs, or to download free accreditation standards, please visit http://www.ACHC.org or contact them at customerservice(at)achc(dot)org or 855-937-2242.