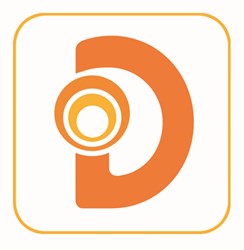 DevelopIntelligence was very knowledgeable and kept pace with the class' specific questions and requests. The training was very informative packed with solid examples. - Paul M, Hewlett-Packard
Boulder, CO (PRWEB) September 10, 2013
DevelopIntelligence, a software developer training firm ("coder training") which focuses on providing personalized teaching experiences to software development teams, is offering a one day definitive training on HTML5. This live eTraining Tech Talk will be held on two exclusive dates; Thursday, September 12th and Saturday, September 21st. Registration is available here.
With this exclusive one day training, attendees have the opportunity to learn all the essentials of HTML5 and CSS. In just six hours they will be given the knowledge on how to create robust webpages for the new device driven internet.
"A full knowledge of HTML5 is crucial to the success of any web based project or endeavor," said Kelby Zorgdrager, President and Founder of DevelopIntelligence. "The problem with the introduction of a new industry standard, such as HTML5, is that those who need to learn it quickest often don't have the time to. This live eTraining solves that problem."
Those who attend either of the two training sessions will walk away with the skills to:

Describe the HTML5 document structure
Identify essential head elements
Use text based tags and apply basic styles to text
Use images, video, audio, and Google fonts in your documents
Understand linking and how to identify and fix broken links
Describe HTML5 semantic markup for tables
Work with HTML5 semantic markup to create layers
Create an HTML Form and Use HTML5 form validation
Identify key capabilities of HTML5 and JavaScript API's
The course will be taught by expert instructor Alex Banks. A graduate of Georgetown University, Alex has worked as a government consultant and regularly conducts live trainings for Yahoo!, eBay/PayPal, and Stanford University.
More information about the HTML5 in a Day Training including a full course overview can be found here.
About DevelopIntelligence:
DevelopIntelligence is the leading provider of dedicated training for software teams. Since 2003, we helped over 40,000 engineers across 300 different organizations successfully adopt new technologies by delivering highly-customized, role-based learning solutions. With over 150 different course offerings, we provide world-class learning solutions ranging from Java development to Mobile Application development and more.