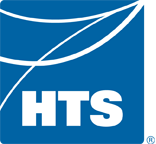 We are just getting started here at HTS, even after 15 years of continued growth in revenue and personnel.
(PRWEB) January 26, 2017
HTS, the largest independent commercial HVAC manufacturers' representative in North America, named five additional Texas principals from its Houston, TX office to lead the company's continued growth in Texas and throughout North America.
"As we look to build on what is already a successful platform of products and services for HTS, we plan to get further into the commercial and industrial building space," said Mike Donovan, HTS Texas President. "Our clients and suppliers are demanding that HTS continues to build a larger and deeper Service, Controls, Parts, and mechanical distribution business to allow us to continue providing top-notch support as these clients and suppliers grow with us."
Since its incorporation in 2001, HTS Texas has grown from start-up to gross $163 million in revenue in 2015. In coming years, HTS aims to continue its growth with a goal to double its revenue in Texas by 2020, to reach $330 million in just 19 years of operation. "Our goals for 2020 will effectively double our staff in our larger markets, and this alone will require more leadership within our organization," Donovan said. "We enjoy building our own employees from the ground up into our family culture, which is why we selected leaders that have been an integral part of establishing and implementing that culture."
In addition to various sales achievement awards from manufacturers, HTS Texas was recognized as part of the Inc. 5000 in 2015 and 2016, which ranks the nation's fastest-growing private companies. The company was also a part of Houston Business Journal's Fast 100 in 2014 and 2015, which highlights the fastest-growing private sector companies in Houston based on two-year revenue growth. HTS has six locations across Texas in Houston, Beaumont, Dallas, Fort Worth, Austin, Round Rock and San Antonio.
"HTS Texas has so many opportunities within the current Texas marketplace for our suite of services. We wanted to reward those that have been loyal and consistent performers for several years, and give those proven performers more leadership and management responsibilities of the firm," said Donovan. "We are just getting started here at HTS, even after 15 years of continued growth in revenue and personnel."
The new principals are:
•Rob Aspinall – sales engineer who joined the HTS team in Toronto in 1999, and the HTS Texas team in 2001. Rob is a leader in implementing and teaching others the company culture and processes, and has served as a valuable source for knowledge on the company's custom operating system for project management. As Principal, his focus is on fostering customer relationships and promoting teamwork throughout the six HTS Texas locations.
•Todd McCullough – general manager with more than 20 years of management experience, who oversees HTS' comprehensive solutions departments that include parts, service and controls. Since his start at HTS in 2012, Todd's vast experience and expertise as a business manager has provided essential support for HTS' total-package building solutions.
•Clay Condrey – system sales engineer and team leader who came to HTS Texas in 2005, and has more than 15 years of HVAC experience. Clay has used strong project management skills to Deliver Real Success on complex projects that utilize the wide range of HTS offerings, including controls, mechanical equipment and airside products. His detail-oriented approach to his career has created a dependable reputation to his customers and co-workers alike.
•Matt McPherson – Houston branch manager who came to HTS in 2003 and supervised mechanical equipment sales, airside product sales, and plan and spec building automation sales. In 2013, Matt launched a central estimating department in Houston to provide accurate, on-time estimates to clients, while also playing an important role in recruiting and mentoring interns and new college hires. In his Principal position, he works with the leadership team on strategy, alignment and execution of HTS' sales plans.
•Clinton Kennedy – system sales engineer with more than 15 years of industry experience. Since joining HTS in 2003, Clinton has catered to specific client needs to deliver reliable solutions. As Principal, his focus is on strengthening project management and encouraging a teamwork-oriented environment throughout the company's various departments.
About HTS
HTS is the largest independent commercial HVAC manufacturers' representative in North America. The company represents more than 100 HVAC suppliers and has approximately 600 employees in 16 cities across Canada and the United States. Delivering Real Success® to all involved in its projects, HTS provides HVAC and refrigeration solutions to commercial, institutional, and industrial markets from leading manufacturers such as Daikin, Epsilon, AcoustiFLO, and Haakon Industries. For more information about HTS, visit http://www.hts.com/ or connect via LinkedIn, Twitter, and Facebook.