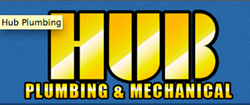 The Spectre of Frozen Pipes Should be Incentive for Precautionary action by Business and Home Owners.
NYC, NY (PRWEB) December 15, 2013
Hub Plumbing and Mechanical Services, a West Village-based provider of expert plumbing and heating service to the Manhattan, Brooklyn and Queens's communities for 15 years, is warning business and home owners to be aware that varying weather patterns could still result in frozen pipes and the issues that come along with them.
Over the last few weeks the Metro-New York City area has seen weather patterns where temperatures have swung 20 to 30 degrees over a period of two to three days where an exceptionally cold period is sandwiched between two periods of warm weather. Those with homes and businesses need to realize that it does not take long for pipes to freeze and warm weather following the cold does not mean that the frozen pipes may not cause problems. The results could be ruptured pipes in both plumbing and heating systems which could result in flooding and internal damage that can be exceptional in both the scope of damage and the costs to repair.
These issues can be addressed quickly with an inspection of the system and precautionary steps that can make it more difficult for pipes to freeze during the season. Additionally, identifying any existing leaks prior to a pipe freezing will ensure that a pipe that does start to freeze does not rupture as quickly or easily. The team at Hub Plumbing and Mechanical, with over 15 years of dealing with issues involving frozen pipes as well as a multitude of plumbing and heating system issues, can help a business or home owner assess their current situation, identify problems and existing issues as well as repair issues and prepare for the coming winter months.
Established in 1999, Hub Plumbing and Mechanical serves Manhattan, Brooklyn, and Queens with expert plumbing and heating service including Boiler Division violation removal, inspections, signoffs, permits, remodels, pipe repairs, and boilers. Our top-notch plumbers were hand-picked and trained in-house to ensure the highest level of customer satisfaction available. Hub Plumbing & Mechanical is also available to consult with Professional Engineers and registered architects to determine the most advantageous process to getting the job done. Founder and CEO John Wood is a New York City Master Plumber (Lic. #2305) and New York State Certified Backflow Prevention Specialist (Cert. #10086). Having been in the trade his whole life, John takes a direct, 'hands-on' approach to his work and his crew, with customer satisfaction and professionalism at the forefront at all times. For more information visit our website at http://www.hubplumbingnyc.com/ or by phone at 917-634-8888.