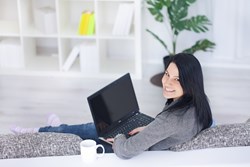 More than 2/3 of women returning to the workforce will search for part-time work.
Atlantic Highlands, NJ (PRWEB) September 18, 2013
Hulafrog, Inc. (http://hulafrog.com), a digital media company with local websites for parents, today announced the start dates for a full year of new "Hulafrog University" classes, beginning in October, as part of its nationwide expansion plan. "Hula U" is the company's 12-week virtual training & launch program that enables moms to build and manage a Hulafrog.com site in their local community.
Hulafrog, which closed a seed financing this summer, will expand into the northeast and Midwest most immediately. The expansion is timed to coincide with the back to school season, when many parents who have stepped back from their careers are searching for options to re-enter the work force.
A survey of more than 2,100 U.S. women with kids conducted by Hulafrog this summer showed that 8.5 out of 10 of those who "opted out" of the work force to stay home full-time plan to "opt back in" and 2 out of 3 will look for part-time work. However, of those women looking to return, 89 percent worry about obstacles to finding a good job – the main issue being lack of a flexible schedule given their additional priorities as a parent.
"There is a vast pool of highly educated and experienced women reluctantly sitting on the sidelines of the work force today," says Sherry Lombardi, Hulafrog's CEO & co-founder. "Our goal is to create a career option for them that is both challenging and rewarding, but also leaves plenty of room for family."
The company's founders say the benefits of the position extend beyond financial, including networking, community connections and education. "Hulafrog publishers focus on sales, marketing and building their business locally," added Kerry Bowbliss, co-founder and Chief Publisher. "It is an entrepreneurial position that in many ways is like getting a mini MBA, making it an opportunity to earn, learn and grow professionally."
Hulafrog is now recruiting and accepting applications for its October 7th, November 4th and December 2nd "Hulafrog University" classes. For more information, please visit http://hulafrog.com/start.
###
ABOUT HULAFROG
Hulafrog connects suburban parents to kid-focused events & businesses in their local community. Founded in 2010, Hulafrog is part daily event calendar, part parent-rated business directory. Moms and dads use Hulafrog's hyperlocal guides to find everything from fairs and festivals to karate studios and kid friendly restaurants via websites, mobile devices and email. The company is "powered by parents", tapping the growing segment of today's workforce that is searching for family-friendly, work-from-home career alternatives. For more information visit http://hulafrog.com.