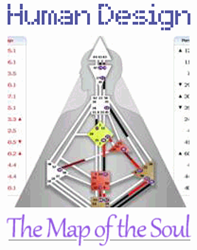 Knowing your Human Design is to open to your soul song. Living your Human Design is a journey of self-discovery and awakening to your true and authentic self and your life purpose. ~ Bonnie Schwartzbauer
Philadelphia, PA (PRWEB) October 31, 2013
Deep within our DNA lies a hidden code, a map that determines who we are and what we can become. The map or Human Design Body Graph is calculated using one's birth date, time and place, is a synthesis of:

Eastern and Western Astrology
Chinese, I'Ching
Kabbalah
Hindu Chakra System
Quantum Physics
Self Healing Expressions is pleased to announce the November launch of Decoding Your Human Design: Revealing Your Soul's Song, a course that guides people to discover their own personal design. Course author, Bonnie Schwartzbauer states, "This is a self-discovery course that reveals who you truly are. Human Design empowers us to understand our personal energetic signature. Some people refer to this energy as the aura. Discovering and honoring your energetic power, enables you to tap into your abilities and purpose so you can be the best you can be."
She adds, "Once you've uncover the true you, you can rapidly tap into your unique strategy for fulfilling work, loving relationships, abundance, health and well-being. You can live a life that is rich with creativity, spirituality and authenticity."
Human Design was founded by the late spiritual teacher Ra Uru Hu. It is considered an intersection of science and spirituality. A Human Design chart, which this course provides to students, offers direction and counsel on how people can best deal with challenges in their life.
This self-discovery course guides students to understand their:

Personal energy signature and profile
Best strategy for addressing conflict and upset
Signposts of resistance
Unique gifts, talents, and life purpose
Self Healing Expressions publishes and delivers an array of affordably priced online healing courses intended to empower people who want to be proactive in their own healing and wellbeing.