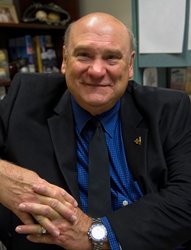 Joining the HPRC family will allow Performance PT to grow and provide our new and current patients even more options for treating existing problems and prevention and wellness options for those who want to improve their game.- RM Barney Poole, President, Performance Physical Therapy
LOUISVILLE, Ky. (PRWEB) December 06, 2021
Human Performance and Rehabilitation Centers, Inc. (HPRC), a part of the Confluent Health family, is proud to announce their newest partnership with Performance Physical Therapy (Performance PT), a private and therapist-owned physical therapy practice located in Stockbridge, Georgia.
"Helping our patients to help themselves has always been the core philosophy of Performance Physical Therapy," said RM Barney Poole, PT, DPT, FAPTA, AT-Ret, President. "Our team has consistently proven that state-of-the-art physical therapy practices combined with a relaxing outpatient environment assists in returning to normal functional activity. Joining the HPRC family will allow Performance PT to grow and provide our new and current patients even more options for treating existing problems and prevention and wellness options for those who want to improve their game."
While patients will continue to see familiar faces at Performance PT and be provided with the same services, the clinical team will gain access to the shared management services provided by HPRC's parent company, Confluent Health. These services include efficient branding, marketing and finance tools as well as continuing education programs and staff development opportunities such as Evidence in Motion, a nationally recognized physical therapy education program.
"We are proud to partner with Performance PT and have known about their focus on prevention and treatment within the physical therapy community for years," said HPRC's CEO Brian McCluskey, Ph.D. "Barney and his entire team make up an exceptional practice in the Stockbridge community and will add significant value as we grow together."
"As a physical therapist-owned business, Performance PT has mastered the integration of bringing together the best clinical talent in the Stockbridge area and delivering the highest quality care in the community," continued McCluskey. "In the years to come, accommodating the vast growth and volume of musculoskeletal and chronic pain patients will require proven, hands-on partnerships and we believe Performance PT is more than equipped to meet, and even exceed, this need."
This partnership makes 12 HPRC clinics across the southeastern portion of the United States.
For more information about HPRC please visit https://hprc.net. For more information about Performance PT, or to meet with one of their expert therapists, please visit https://www.performancept-ga.com/home.html.
###
About Human Performance and Rehabilitation Centers, Inc.:
HPRC is a Georgia, Alabama and South Carolina-based, private physical therapy practice group. As a proud member of the Confluent Health family, HPRC positively impacts patients' lives by delivering the best care and results through proven research, innovative treatments and technologies, and an approach that treats patients like family. For more information, visit hprc.net, or find them on Facebook at @hprctherapy.
About Performance Physical Therapy:
The physical therapists at Performance Physical Therapy are essential members of the healthcare team. They treat both existing problems and provide prevention and wellness consultations for people of all ages and health conditions.
Helping people to help themselves is the foundation philosophy at Performance Physical Therapy. We provide evidence-based physical therapy in a relaxed outpatient setting that will help achieve their goal of returning to normal functional activity.
The physical therapy profession has kept pace with rapid advances in science and technology to provide the most effective patient treatment possible. Today's doctors of physical therapy are specialists, trained to promote optimal health through a variety of treatments for individuals with neuromusculoskeletal problems.