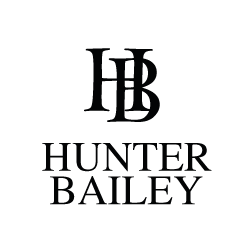 learn some new business strategies and bring these ideas back to Brisbane to implement into her own business model.
Brisbane (PRWEB) December 10, 2015
On Friday 4th December Bianca Walker, Hunter Bailey's Managing Director, travelled to Sydney where she visited several sales and marketing companies in the area as well as meeting with the different business owners. Bianca Walker said that she found the visit extremely valuable as she was able to learn some new business strategies and bring these ideas back to Brisbane to implement into her own business model.
On Saturday 5th December several business owners from across Australia including Melbourne, Sydney and Brisbane attended the business development conference. Bianca Walker was among these that attended the event in order to learn new business skills and network with important business leaders from across the country.
About Hunter Bailey: http://www.hunterbailey.com.au
The event was held at the Royal Sydney Yacht Squadron in the Kirribilli Room. Business leaders arrived at 10 and were treated to guest speakers from the industry sharing their knowledge until 12:30 when the guests broke for lunch at the Careening Cove Anchorage. The event continued after lunch with more guest speakers and networking opportunities. The event was followed by a BBQ where the business leaders were able to get to know each other outside of a business environment which Bianca Walker believes helps to cement solid business relationships.
On Sunday 6th December some of the top business owners who had travelled from out of town to attend the event, including Bianca Walker, were invited to an all-day boat trip where they were able to continue networking as well as relax and have some fun before returning to their respective businesses in order to implement the new techniques and skills they had learnt from the trip.
Hunter Bailey believe that the trip was a hugely valuable experience in order to make strong business connections and learn new strategies so as to continue on the firm's recent success. Having returned to the Brisbane office, Bianca Walker is looking to implement these strategies straight away.
Hunter Bailey is an outsourced sales and marketing firm based in Brisbane. The firm are specialists in direct marketing and personalized marketing techniques and represent their clients through face-to-face marketing. This helps to encourage long-lasting and personal business relationships between brand and consumer. This often leads to increased customer acquisition, brand awareness and brand loyalty for their clients' brands.