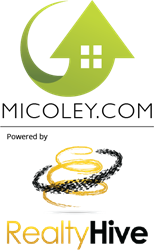 Milwaukee, WI (PRWEB) February 16, 2017
Micoley.com, powered by RealtyHive, a nationwide traditional real estate and auction firm announces the upcoming auction events of prime Hunting Land parcels in Wisconsin and Minnesota. These events will be held online-only Wednesday, February 22nd and March 29th, both from 10am - 4pm CST.
February 22nd, 2017 Event - Featured Property in Northwestern, WI (Price County)
Avid sportsmen no longer have to dream about owning a 1,000+ acre Deer Camp in an area with trophy bucks, great fishing and 4-season trails! This prime piece of hunting land in Northern WI offers 1,445+/- acres, a 3,126 square-foot lodge with 5BR/2BA and a detached 2.5 car garage, all while overlooking a 1 acre pond. This property also includes an additional 786 square-foot cabin. The future owner can call this property home all year round with the abundance of whitetail deer, black bear, and ruffed grouse that travel the grounds. The property has been managed for trophy whitetails for over 20 years, with plenty of trophy bucks successfully harvested.
Located in Wisconsin's Northwoods, Price County is known for its abundance of natural beauty. With hundreds of miles of motorized and non-motorized 4-season trails, 270,000+ acres of land between national, state and county forests, six county parks, over 170 lakes, and trout streams - it is not hard to understand why Price County should be on everyone's vacation property list.
March 29th, 2017 Event - Featured Property in Northeastern, WI (Lake County)
2,013+/- acres of recreational forest land featuring a 3 story lodge. This property consists of 61 parcels with Aspen, White Birch, Northern Hardwoods, Conifers, and Cedar. This opportunity is rare as the parcels are being sold separately or as a bulk package. These parcels are in a location great for hunting and recreation. Some restrictive covenants may apply on the parcels.
Lake County is located in the Arrowhead Region of Northeastern Minnesota. The county features unlimited options for those who enjoy hiking, camping, hunting, fishing, ATVing, and much more. Lake County has over 800 lakes and over 400 streams - many of them being trout streams.
Wade T. Micoley, Founder and CEO of Micoley.com, powered by RealtyHive, is extremely excited about these events. "It's such a great opportunity for any buyer looking for that perfect piece of land," stated Micoley. "These properties are rare finds and will not last long. People travel all over the U.S. to go hunting and fishing in these areas!"
For additional hunting land opportunities or more information, please visit http://www.micoley.com or call 866-371-3619. Micoley.com is always available, at any point to assist.
About Micoley.com, powered by RealtyHive:
Micoley.com was created to "transform the real estate industry." Founder and CEO, Wade T. Micoley has served as a real estate industry leader for more than 30 years and continues to provide marketing solutions to his wide range of clients.
"Today we serve the real estate community in both the banking and private sectors with customized, accelerated marketing programs," said W. Micoley. "Programs are tailored to create the best chance to sell. As a result of our aggressive marketing plan, Micoley.com has successfully assisted many clients across the United States."