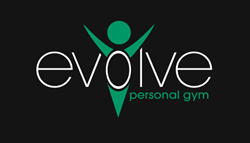 Evolve Gym will maintain the same affordable rates and flexible scheduling to make fitness goals achievable.
Huntington Beach, CA (PRWEB) January 12, 2015
The bench press, dumbbells, cross trainer cables, and trainers have found a new place to call home. After nearly four years of business, Evolve Gym is packing its things and moving to a gym that is greater than double the size. Formerly known as The Workout, current members will continue training at the new Evolve Gym location to reach their fitness goals. Evolve Gym will maintain the same affordable rates and flexible scheduling to make fitness goals achievable. The unique style of semi-private training allows for the guidance of a personal trainer for effective workouts, but sharing the trainer with a few other members during sessions cuts back the cost.
Evolve Gym is now located on Warner Avenue and Green Street near the two popular restaurants: Buon Gusto and Green Street Café. Brad Williams, Evolve Gym owner and certified fitness trainer, bought the new business site and will soon be changing the name from The Workout to Evolve Gym. Personal trainers from both gyms continue to offer customized workouts for each individual member. Clients range from all ages and fitness levels and may choose among a variety or training packages.
Evolve Gym members can count on well-maintained equipment and a friendly and motivating atmosphere. Those who consistently train at least two or three days per week have seen fitness results. With semi-private training, Evolve personal trainers guide up to three members at the same time through their own individual training sessions. Each member works on his or her own customized workout circuit to build strength, endurance, agility, and range of motion. One-on-one training sessions are also available, as well as a private room for spin classes. Soon to come are additional group exercise body toning classes as well as an outdoor fitness area in the space surrounding the gym.
Evolve Gym is a private personal training gym specializing in powerful training techniques, nutritional guidance, weight loss, and muscle development. A team of talented personal trainers create customized workouts and organize fitness events to help members achieve results while having fun.
For more information contact:
Brad Williams
714.330.1025
https://www.facebook.com/pages/Evolve-Gym/190095287698337
http://www.EvolveGymOC.com