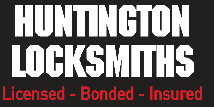 New web home has Huntington Locksmiths excited about the future.
Huntington, New York (PRWEB) November 15, 2013
Huntington Locksmiths, a provider of traditional and enhanced locksmith and security product services located on the North Shore of Suffolk County, has launched their new website at http://locksmithhuntingtonny.com with great expectations for its reception by the Huntington and greater Suffolk community.
As more and more locksmith service providers arrive on the scene offering prompt service and promoting themselves as being local businesses, residential and commercial clients unfortunately learn after the fact that mostly these are businesses not located in their communities but only cover their communities as part of a larger geographical footprint. Huntington Locksmith, true providers of fast, locally-based services realized they needed to provide a resource on the web for the Huntington community to compare against these so-called "local" providers.
Being local is important to the team at Huntington Locksmiths as their desire to properly serve their neighbors is at the heart of their focus on customer service. With the belief that a local service provider offers peace of mind, the Huntington Locksmith technicians are dedicated to prompt service where an assessment is performed of the situation along with a full review with the client detailing the recommended service to be provided. This, along with providing a quote prior to work beginning that represents what the client will be expected to pay after the work is completed, are two of the three important ingredients to the Huntington Locksmith customer service guarantee. The final ingredient that pulls it all together is that when the work is done all debris is removed and there are no signs that any work has been done, leaving behind with the client their own peace of mind as the only evidence of the work performed.
Huntington Locksmiths, a local merchant serving the Huntington area and the greater Suffolk County region, provides 24/7/365 locksmith services including holidays. Bonded, licensed and insured we can assist you with home/auto/business re-entry, lock hardware and safe installation, repair and replacement needs as well as other security services. As proud, certified members of the Associated Locksmiths of America, our customers can expect professional service, honest estimates and accurate quotes that will not change once the work is completed. Huntington Locksmiths are proud of our commitment to provide residents of Huntington and throughout Suffolk County with honest, dependable service. We do the job right the first time and at the rate quoted so that our customers know that they and their property are protected and secure for a reasonable price.