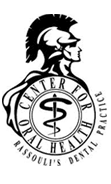 Huntington Beach, CA (PRWEB) December 19, 2014
Huntington Beach dental implants dentist, Dr. Rassouli, now offers a special on dental implants for the holiday seasons. Dental implants are the standard of care for tooth replacement. The bone fuses with them to provide long-term support for dental crowns, bridges or dentures. This keeps smiles more attractive and healthier over time. Contact their office for information about the offer.
Dental implants are usually made from titanium, which is both strong and biocompatible. This means that they are unlikely to be rejected and can instead become a replacement for the lost tooth's root. They are lightweight and work to preserve bone in the jaw while supporting the tooth replacement of choice. The dental implants cost in Huntington Beach can vary based on the number of implants that are needed.
Candidates for dental implants surgery include those who:

Are missing teeth
Have good dental and general health
Have adequate bone density
Patient results can vary, so it is vital that candidates discuss all their options with a skilled all on 4 dental implants dentist such as Dr. Rassouli. While the initial cost of dental implants tends to be higher than that of other restorations, they are usually more cost-effective over the long-term. Most people have their implants at least 15 years or more, and their bone density is better preserved. In many cases, dental insurance covers part of the cost of the implant surgery as well as the restoration. Financing options may also be available.
About Drs. Rassouli, Expert in Same Day Dental Implants Huntington Beach
Dr. A. Anthony Rassouli, Huntington Beach dental implants surgery expert, attended the University of Southern California Dental School. During his time there, he was the class president for four years. He also was honored with the ability to serve on the Accreditation and Ethics committees and received awards for his leadership skills and academic accomplishments. After graduation, he was given a position as a part-time clinical faculty member. He spends his free time with his wife and children.
Dr. R. Jay Rassouli is a native of Southern California. He attended the University of California, Irvine, before attending the University of Southern California's dental school. He served on the Accreditation Committee, and after graduation, he was on the board of directors for USC's Century Club. He enjoys spending his free time with his wife and daughter.