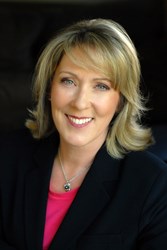 You can easily judge the character of a man by how he treats those who can do nothing for him.
Huntington Beach, CA (PRWEB) August 26, 2013
Law Office of Christine A. Wilton announced today that her law firm has moved to larger space in Huntington Beach, California to accommodate her rapidly expanding footprint in south Los Angeles and northern Orange County areas. "We are so excited about the move," stated Christine Wilton. "Although our old location was great, we are looking forward to growing as a firm and a family in our new spacious office," she added.
With this move to Argosy Suites, Attorney Christine gains an office identity that reflects her strong presence in her local Huntington Beach community where she has lived now for more than a year. The location is freeway close off the 22 Freeway at Bolsa Chica Road. Both geographically and architecturally, this stunning new office space supports the firm's leading practice areas.
Over the past two years, attorney Christine A. Wilton has been serving clients from Lakewood to Huntington Beach, California with a practice focused on protecting the rights of consumers through bankruptcy.
Law Office of Christine A. Wilton
5011 Argosy Avenue, Suite 3
Huntington Beach, CA 92649
Tel: 714-533-9210
In addition to the move to larger office space, Christine Wilton is excited to share her partnership with Surf City Lawyers. "This partnership is the joining forces of two solo practice attorneys to provide community support, marketing and promotion to the group members and to share resources," says Christine Wilton. "Both attorney Anna Serrambana and I live in Huntington Beach already. With this new move it is the goal of Surf City Lawyers to support the local community with regular community outreach and volunteer activities," says Christine Wilton.
About Law Offices of Christine A. Wilton
Consumer protection and bankruptcy lawyers of Law Offices of Christine A. Wilton represent families facing financial difficulties, burdened by debts including taxes, student loans, credit cards, medical bills, law suits, fallen behind on home mortgage payments, or facing auto loans they can no longer afford. The firm has helped clients eliminate student loan debt and helped reduce principal mortgages through the bankruptcy process. The law firm is passionate about helping clients achieve financial freedom from their debts and fights oppressive debt collectors.
For more information please call 877-631-2220 or visit their website http://www.attorneychristine.com/ for a free consultation.