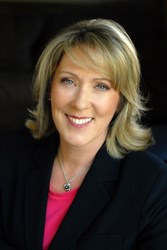 Government's view of the economy could be summed up in a few short phrases: If it moves, tax it. If it keeps moving, regulate it. And if it stops moving, subsidize it.~Ronald Reagan
Huntington Beach, CA (PRWEB) October 24, 2013
"The unemployment figures leave out the underemployed and those that have exhausted their unemployment payments and have yet to find jobs," says attorney Christine A. Wilton. She warns of a new wave of bankruptcy filings since the changes to the Bankruptcy Code in 2005 and that this slow economy is far from over.
A full report on the September jobs report can be found at CNN. Bankruptcy lawyer Christine Wilton says that many still suffer from a debt hangover and need to consider filing bankruptcy before the turnaround that she predicts may not happen until 2016.
About Law Offices of Christine A. Wilton
Consumer protection and bankruptcy lawyers of Law Offices of Christine A. Wilton represent families facing financial difficulties, burdened by debts including taxes, student loans, credit cards, medical bills, law suits, fallen behind on home mortgage payments, or facing auto loans they can no longer afford. The firm has helped clients eliminate student loan debt and helped reduce principal mortgages through the bankruptcy process. The law firm is passionate about helping clients achieve financial freedom from their debts and fights oppressive debt collectors.
For more information please call 714-533-9210 or visit their website http://www.attorneychristine.com/ for a free consultation.