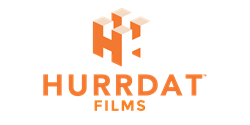 "The video work I've received from Hurrdat is by far the best and biggest piece of a puzzle our company was needing and has received" - Ryan Stoddard, President of Victory Fighting Championship
Lincoln, NE (PRWEB) April 15, 2016
Hurrdat, a digital marketing agency based in Lincoln, Neb., has expanded its services beyond social media marketing with the launch of Hurrdat Films, a new production company that focuses on creating video marketing content and brand films for clients.
Hurrdat Films is helmed by veteran documentary filmmaker Dan Napoli, who has taken on the role of Director of Visual Storytelling. Napoli's experience includes film editing work for Reebok CrossFit, Alpine Headphones, and Planet Eclipse, as well as production work for agencies like Stein IAS in New York City and Bozell in Omaha, Neb. Napoli started his career as a music supervisor on the action sports documentary film PUSH in 2000 and has been producing video projects since 2001.
Hurrdat's parent company, B2 Interactive in Omaha, acquired Napoli's production company Digital Hero Films, formerly Disconnected Media, in August 2015.
"[We] knew their addition was vital," said Bill Hipsher, who co-owns both B2 Interactive and Hurrdat with partner Brandon Taylor. "We saw the power of quality video in several online campaigns that we ran for national clients in early 2014 and knew we needed more for our clients. However, we weren't video experts and didn't want to venture into unknown territory without an experienced leader…Then, the opportunity to acquire Digital Hero Films and join forces with [Napoli] came along."
Hurrdat Films is starting strong out of the gate. In December 2015, the production company launched Fifteen, a full-length documentary film for Planet Eclipse, a global leader in action sports equipment. The film centers on the San Diego Dynasty as they try to maintain an unprecedented 15-year winning streak on the professional paintball circuit. Fifteen is closing in on 100,000 organic YouTube views since it launched a little over three months ago and was recently accepted into the 2016 All-Sports Film Festival in Los Angeles, where it will screen on April 19, 2016.
"When we started making videos, we just wanted to jump on the bandwagon with everyone else in the paintball industry," said Antony Leadbetter, President of Planet Eclipse. "Over time, we have changed the style of simple paintball eye-candy pieces to documentary/lifestyle pieces. I believe we are now the best in the business at making these types of films, and that's all down to [Napoli] and his team…They put passion and soul into the work, which makes the final product amazing."
In addition to branded documentaries and various video projects for Planet Eclipse, Hurrdat Films will also produce premium video content to support digital marketing initiatives for clients.
"Full brand films are super powerful, but also rare and specific," said Napoli. "We aren't going to sit here and say everyone needs an 86-minute documentary. That would be ridiculous. But the great thing is, creatively, if you know how to tell a story and capture people's attention and emotions, that principle can transfer to a bunch of different types videos for different types of clients."
One such client is Victory Fighting Championship (VFC), the nation's top developmental combat sports league that recently signed a deal with UFC® to broadcast their fights on the UFC Fight Pass® channel. Hurrdat started managing the brand's social media and digital marketing in January 2016 with short, timely video content from Hurrdat Films, including a series of two-minute mini-documentaries shot, cut, and released the same day as a fight. Hurrdat produces a variety of video marketing and broadcast content for VFC events, which are held throughout the Midwest every five to six weeks
"The video work I've received from Hurrdat is by far the best and biggest piece of a puzzle our company was needing and has received," said Ryan Stoddard, President of Victory Fighting Championship. "Our videos consistently not only help showcase our events in the best possible way, but also give our fans— and myself even—that chill factor that just makes you say 'Wow.'"
Hurrdat Films has a busy spring ahead. The company is booked to shoot two of their unique docu-profile videos—a cinematic take on a company profile video in a short, five-minute format—for LRS Healthcare, a leader in travel nurse placement, and Community Savings Bank, a prominent small-town bank with branches in several rural Iowa towns. On the heels of those projects, the team is heading to Los Angeles. There, they'll work with Frost Media to shoot a fitness video with a well-known professional athlete on location.
"Sometimes, it's an 86-minute film. Sometimes, it's MMA. And sometimes, it's for a small-town school district," said Napoli. "That might sound wildly different, but if they're all great stories, then on some level they're very similar. And that's what we want to be here to do—film great stories."
Original Source: http://hurrdat.com/hurrdat-news/introducing-hurrdat-films/
###
About Hurrdat
Founded in 2010 in Lincoln, Neb., Hurrdat is a digital marketing agency on a mission to tell brand stories that are both meaningful and measurable. Hurrdat was born into social media marketing and has grown to offer a full spectrum of digital marketing services. The agency now provides social media, content, paid media, local SEO, and web design to clients throughout the Midwest and beyond. With the addition of Hurrdat Films in 2015, the award-winning agency adds powerful expertise to client initiatives with in-house video production services.