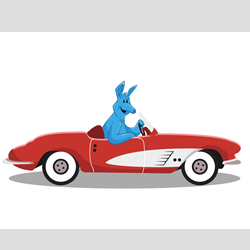 Sacramento, CA (PRWEB) September 06, 2017
Travel Insurance Marketplace AardvarkCompare reveals the that travelers are unable to gain Hurricane Travel Insurance as Hurricane Irma approaches Florida and the Caribbean.
As Hurricane Irma smashes its way across the Caribbean, desperate travelers are seeking Travel Insurance to help them if the worst happens during their upcoming vacation. Yet they are finding Hurricane Travel Insurance impossible to obtain, at any price.
Travelers who are purchasing Travel Insurance in the belief that they have Hurricane Insurance are being misinformed - now that Hurricane Irma has been named by the NOAA, any Travel Insurance policy that is subsequently purchased will not have coverage for any issues relating to Hurricane Irma.
Why Can't I Buy Hurricane Travel Insurance?
CEO Jonathan Breeze explains:
"Travel Insurance exists to protect against an unforeseen event. A named hurricane is foreseen, it is expected. No insurance will be available. The insurer is not trying to sell policies to travelers when there is near-certainty that a claim will be made. It's like trying to get auto-insurance just as the car is about to crash – no insurer is going to offer a policy.
"A hurricane is named by the NOAA when a tropical storm exhibits wind speeds in excess of 74mph. This is a Category 1 Hurricane. But hurricanes can and do generate more and more destructive power, all the way up to a Category 5. These are hurricanes with wind speeds over 157mph. They are expected to destroy houses, pull roofs off, uproot trees and totally destroy local power systems."
Is there anything that can be done to protect those who wish to travel?
"Travelers have simply left it too late – no insurance that they buy is going to cover them for anything to do with this hurricane.
"Our advice is to look at this with a fresh set of eyes. This is no longer a vacation. This is a proposed trip into an extremely dangerous environment. Better to cancel the vacation, absorb the loss of the trip, than to venture into danger, exposing the traveler to physical and financial risk.
"Next time, add the Travel Insurance to the vacation planning. It is not expensive and will cover hurricane risk on the next trip.
"May through November is 'Hurricane Season'. If you are planning a trip into Florida, Eastern States or the Caribbean over this time, think about your insurance options early."
Travel Insurance Marketplace AardvarkCompare is the World's Fastest Insurance Site.
Customers Compare & Save, Quickly.