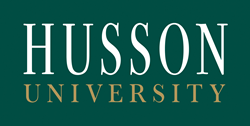 Westbrook, Maine (PRWEB) March 10, 2015
Husson University announced today that that its Southern Maine campus in Westbrook, Maine will be holding its first Business and Management Career Fair on Wednesday, March 11, 2015 from 3 p.m. – 7 p.m. Over 20 local companies are scheduled to participate. Husson students, alumni and the public are welcome to attend.
"We encourage our students to network, make connections and share their resumes with a variety of companies at these events," said Charles Collins, Ed.D., executive director of Husson University - Southern Maine. "If you're someone who's interested in learning more about different career and internship opportunities, we hope you'll join us. Career fairs are a great way to interact directly with area companies and explore potential employment options.
Companies participating in the first Husson University – Southern Maine Business and Management Career Fair include (in alphabetical order):

Arcadia New England
Assistance Plus
Blue Tarp
Bonnie Staffing
City of Westbrook
Dale Carnegie
E.S. Boulos
Granite Bay Care
Home Care For Maine
Insurer's Loss Control Institute
Martins Point
New York Life
Orkin Pest Control
Prudential
Spurwink
Tyler Technologies
UNUM
Woodfords
Here are the top five actions every career fair participant should engage in during these events, according to Husson University's Office of Career Services:
1. Research companies participating in the event prior to attending. If you know more about the skills and interests participating organizations are looking for, you have a better chance of explaining how you can contribute to their success.
2. Remember to bring paper and pen with you. Write down details about particular organizations after you leave their table.
3. Accept business cards from the recruiters you meet. Write follow-up notes on the back of the cards to remind you of what was discussed.
4. Take company materials (i.e., brochures, position descriptions, etc.) that they offer so you can review them later.
5. Demonstrate self-confidence as you work with employer representatives. This is a chance to practice your interview skills in a less formidable place than a formal interview. Talk about your education, professional background, skills and specific interests.
The event is open to all Husson University students, alumni and members of the public. No appointments are required. Individuals interested in participating in the career fair can walk in and meet with company representatives anytime between 3 p.m. and 7 p.m. on March 11 at Husson University's Southern Maine campus located at 340 County Road in Westbrook.
Interested participants who have questions or need additional information should contact Husson University's Southern Maine campus at 207.874.5800 or collinsc(at)husson(dot)edu.
For more than 100 years, Husson University has prepared future leaders to handle the challenges of tomorrow through innovative undergraduate and graduate degrees. With a commitment to delivering affordable classroom, online and experiential learning opportunities, Husson University has come to represent superior value in higher education. Our Bangor campus and off-campus satellite education centers in Southern Maine, Wells and Northern Maine provide advanced knowledge in business; health and education; pharmacy studies; science and humanities; as well as communication. In addition, Husson University has a robust adult learning program. For more information about educational opportunities that can lead to personal and professional success, visit Husson.edu.