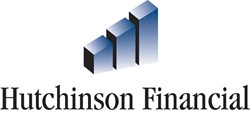 Establish an important foundation for your finanical future
Little Rock, Arkansas (PRWEB) September 19, 2013
Most people know it's important to save and invest money over time, but many do not know how to get started. Hutchinson Financial, Inc., is here to help with the most recent video in the Financial Briefing Video Series, "How to Get Started Saving and Investing."
Eric Hutchinson, President of Hutchinson Financial, begins the educational online video with a common golden rule of monetary saving.
"A good rule of thumb for most people is to learn to live on 80-85 percent of their net take home pay," Hutchinson said. "This means that you would be saving 15-20 percent of your net income, at a minimum."
The idea of living on less, he said, can certainly be daunting for some people, who might be living paycheck to paycheck. But no matter what a person's personal financial situation is, now is always the best time to start.
Even a savings rate of 1 percent of a person's net income is a move in the right direction, Hutchinson said in the video. For example, this can be accomplished by packing lunch instead of eating out during the work day, or making coffee at home instead of purchasing a cup of coffee on the way to work.
The first savings goal for nearly everyone should be to have an emergency savings account equivalent of three to six months' living expenses.
"Once you have three to six months in cash savings that is readily accessible if you really needed it, then you have established an important foundation for your financial future," according to Hutchinson.
To watch "How to Get Started Saving and Investing" in full, please visit the Financial Briefing Video Series online.
To learn more about Hutchinson Financial, visit hutchinsonfinancialinc.com.
About Hutchinson Financial
Hutchinson Financial, founded in 1988, is an Independent Registered Investment Advisory firm based in Little Rock, Arkansas. Hutchinson Financial, Inc. is a fee-only financial planning firm committed to helping all clients reach their individual financial goals. All Hutchinson team members who provide financial planning services and investment advice to clients have professional credentials such as Certified Financial Planner, Chartered Retirement Planning Counselor, Chartered Financial Consultant, Chartered Life Underwriter, or Accredited Investment Fiduciary. To learn more about Hutchinson Financial, Inc., please visit http://www.hutchinsonfinancialinc.com.