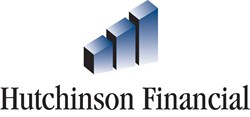 even some very credit worthy customers are having trouble
Little Rock, Arkansas (PRWEB) September 26, 2013
For consumers planning on buying a home or new car, the process of borrowing money has become increasingly difficult without a nearly perfect credit score and a significant down payment. Hutchinson Financial, Inc. offers consumers advice on how to make this process easier in the online video, "6 Ways to Make it Easier to Borrow Money."
Eric Hutchinson, President of Hutchinson Financial, said in today's economy, most consumers will need to work harder and wait longer to make these key purchases.
"High levels of debt, combined with a global credit crunch, have tightened up lending to all but the best customers – and even some very credit worthy customers are having trouble, too," Hutchinson said. "If you have extraordinarily high debt levels, a record of late payments, or very little money to put down on that home or car, you need to do some advance planning before you contact any lenders."
In the latest video installment of the Financial Briefing Video Series, Hutchinson gives consumers six things to incorporate into financial planning in order to be prepared when the time comes to buy a home, car, or another big-ticket purchase.
1. Get some advice – talk with a qualified financial professional.
2. Pay down current balances and debt.
3. Set a credit report review schedule.
4. Make payments on time and pay more than the minimum.
5. Cut up credit cards, but don't close the accounts, even those that have had a zero balance for years.
6. For the self-employed or consumers who do not have a lot of verifiable income: keep a good record of all income to show to potential lenders in the future.
For the full explanation of Hutchinson's tips to make borrowing money easier, view the "6 Ways to Make it Easier to Borrow Money" video in full on the Hutchinson Financial website.
To learn more about Hutchinson Financial, visit hutchinsonfinancialinc.com.
About Hutchinson Financial
Hutchinson Financial, founded in 1988, is an Independent Registered Investment Advisory firm based in Little Rock, Arkansas. Hutchinson Financial, Inc. is a fee-only financial planning firm committed to helping all clients reach their individual financial goals. All Hutchinson team members who provide financial planning services and investment advice to clients have professional credentials such as Certified Financial Planner, Chartered Retirement Planning Counselor, Chartered Financial Consultant, Chartered Life Underwriter, or Accredited Investment Fiduciary. To learn more about Hutchinson Financial, Inc., please visit http://www.hutchinsonfinancialinc.com.