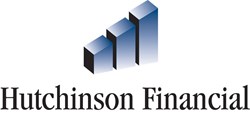 A big life decision which shouldn't be taken lightly.
Little Rock, AR (PRWEB) October 24, 2013
In a recently released episode of the Financial Briefing video series titled, "The Importance of Beneficiary Designations for Insurance," experts at Hutchinson Financial provide vital information for anyone who has life insurance and has selected a beneficiary.
Eric Hutchinson, President of Hutchinson Financial, created the Financial Briefing video series to help the public make informed decisions when it comes to financial planning and investing.
In "The Importance of Beneficiary Designations for Insurance," Hutchinson notes that many people do not realize just how significant these decisions are. When most people complete their life insurance policy, they will often choose to list a spouse or child as the beneficiary without thinking twice.
"The problem with this is that in many cases, there are legal issues to be considered when choosing beneficiaries for life insurance policies," Hutchinson says in the online video. "Even if the choice for naming a beneficiary was a well informed choice at the time, it is important to keep the policies up to date with changing circumstances."
Typically, the owner of a life insurance policy has the power to change the beneficiary, and in most cases it can be an easy process: the owner asks for a form, completes and submits the form, and the change is made. However, sometimes the process is not so simple. In the occurrence of a more complex situation in regards to changing a beneficiary, Hutchinson recommends consulting with an attorney for guidance.
Life insurance is a hugely valuable tool for financial planning and can provide capital to meet a variety of needs. For this reason it is of utmost importance that the life insurance will end up in the hand of those it is intended for.
"Designating beneficiaries for life insurance is a big life decision which should not be taken lightly," Hutchinson said. "Why not take a few moments to check and make sure your life insurance will pay the right person in the end?"
For more information, including an extensive library of learning tools and resources, please visit http://www.hutchinsonfinancialinc.com.
About Hutchinson Financial
Hutchinson Financial, founded in 1988, is an Independent Registered Investment Advisory firm based in Little Rock, Arkansas. Hutchinson Financial, Inc. is a fee-only financial planning firm committed to helping all clients reach their individual financial goals. All Hutchinson team members who provide financial planning services and investment advice to clients have professional credentials such as Certified Financial Planner, Chartered Retirement Planning Counselor, Chartered Financial Consultant, Chartered Life Underwriter, or Accredited Investment Fiduciary. To learn more about Hutchinson Financial, Inc., please visit http://www.hutchinsonfinancialinc.com.