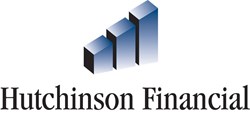 By the time a loss occurs, it's too late to make any changes.
Little Rock, AR (PRWEB) October 29, 2013
Hutchinson Financial is excited to release its most recent installment in the Financial Briefing Video Series, "What You Need to Know About Your Insurance Coverage." This universal topic speaks to nearly every single adult in America and brings up several key points that consumers might be forgetting.
As a part of the ongoing Financial Briefing Video Series, "What You Need to Know About Your Insurance Coverage" aims to educate consumers and the public on topics related to financial planning and investing.
In this most recently published video, Eric Hutchinson, President of Hutchinson Financial, discusses the important aspects of an insurance policy which all consumers might not be aware of. In many cases, consumers have been with the same insurance agent for many years, and because of this, they might blindly agree to policies which they do not know the details of.
"Most people are so used to dealing with the same agent and the same insurance company year after year, they never really stop to look at the terms and conditions buried deep in the fine print of the policy," Hutchinson said.
Some key questions to ask regarding insurance policies include: what does the policy cover and what does it not cover? In other words, what are the policy exclusions and limitations of coverage? These particular issues can become critical in the event of a loss, but by the time a loss occurs, it is too late to make any changes to the policy.
In the video, Hutchinson goes on to discuss the difference between replacement coverage and cash value coverage in insurance policies, which can play a huge role in determining what a policy owner receives after a loss.
Hutchinson and his team of financial planners advise their clients to have their insurance policies reviewed at least every three years, or when they make major changes, such as purchasing a new car or adding a new room to their home.
"Have your insurance agent review each policy with you and explain what is and what is not covered," Hutchinson said. "Ask for a copy of your application form to be sure it's filled out completely and correctly – don't just assume your agent has done their homework and filled out the form correctly. Make sure that what you agreed on is actually on the form."
For more information, including an extensive library of learning tools and resources, please visit http://www.hutchinsonfinancialinc.com.
About Hutchinson Financial
Hutchinson Financial, founded in 1988, is an Independent Registered Investment Advisory firm based in Little Rock, Arkansas. Hutchinson Financial, Inc. is a fee-only financial planning firm committed to helping all clients reach their individual financial goals. All Hutchinson team members who provide financial planning services and investment advice to clients have professional credentials such as Certified Financial Planner, Chartered Retirement Planning Counselor, Chartered Financial Consultant, Chartered Life Underwriter, or Accredited Investment Fiduciary. To learn more about Hutchinson Financial, Inc., please visit http://www.hutchinsonfinancialinc.com.