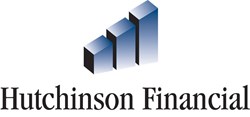 It's never too late to make a budget and take control of one's finances.
Little Rock, AR (PRWEB) November 21, 2013
Each year when the holiday season begins in November, U.S. consumers struggle to stay on budget while shopping for gifts and celebrating with friends and family. Hutchinson Financial, Inc. has the solution to budget-busting woes, with the most recent installment of The Financial Briefing Video Series, "Six Ways to Make a Budget and Stick to It."
No matter what time of year it is or where a person is in his or her life, it's never too late to make a budget and take control of one's finances. Being in control of one's finances helps to reduce stress and spend less time worrying about money, which means there is more time to enjoy life to its fullest.
Eric Hutchinson, president of Hutchinson Financial, Inc., offers consumers six tips for making a budget and sticking to it in a new online video tutorial:
1. Don't be afraid to ask for help: Qualified financial planners are the best resource for developing a customized budget plan based on age, earnings potential and spending habits.
2. Start tracking every dime spent: Whether it's with pen and paper, a computer program or a mobile app, track every dime spent in order to figure out where money is going, and where money can be saved.
3. Prioritize: Evaluate needs versus wants. Making sacrificed and spending and saving smarter leads to a more secure financial future.
4. Zero in at the end of each month: Make a list of specific needs and wants for the upcoming month to prepare for different expenses, like an auto-repair, holidays gifts or a special event.
5. Identify and plan for long-term goals: Put goals into writing to determine if they require saving extra funds, and make deadlines for these goals and savings.
6. Build failure and recovery into the plan: It's important to have a plan for corrective action to get back on track in the case of an unexpected financial expense or an impulse purchase.
For more advice on financial planning, visit http://www.hutchinsonfinancialinc.com.
About Hutchinson Financial
Hutchinson Financial, founded in 1988, is an Independent Registered Investment Advisory firm based in Little Rock, Arkansas. Hutchinson Financial, Inc. is a fee-only financial planning firm committed to helping all clients reach their individual financial goals. All Hutchinson team members who provide financial planning services and investment advice to clients have professional credentials such as Certified Financial Planner, Chartered Retirement Planning Counselor, Chartered Financial Consultant, Chartered Life Underwriter, or Accredited Investment Fiduciary. To learn more about Hutchinson Financial, Inc., please visit http://www.hutchinsonfinancialinc.com.