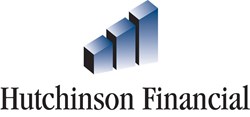 When we do a review of their investment and retirement accounts, we discover things such as an ex-spouse or even a deceased person still named as a beneficiary
Little Rock, AR (PRWEB) December 19, 2013
With the New Year fast approaching, many consumers across America are beginning to tie up loose ends and prepare for the start of 2014. A New Year means a fresh start, and it's vitally important that consumers pay special attention to their finances as the New Year rolls around, according to Hutchinson Financial, Inc.
Hutchinson Financial issued a statement today reminding consumers of the importance of checking beneficiary designations on retirement accounts as a part of their end-of-the-year organization routine.
"We often find that people who have had retirement accounts for a very long time actually haven't looked at the beneficiary designation for years. When we do a review of their investment and retirement accounts, we discover things such as an ex-spouse or even a deceased person still named as a beneficiary, or we find a minor child named as the primary beneficiary," stated Eric Hutchinson, founder of Hutchinson Financial. "The end of the year is a great time to start looking at your current financial situation in order to start anew in the New Year. Don't forget to add checking the beneficiary designations on your retirement accounts onto your checklist before 2014."
Hutchinson Financial's The Financial Briefing video series features an episode dedicated to this topic.
In the video, "Have You Checked the Beneficiary Designations on Your Retirement Account?" Hutchinson discusses in further detail why this is an important reminder to those with retirement accounts.
Hutchinson notes that many people don't think too much about their beneficiary designations.
"The problem with this is there are legal and often tax issues to be considered when choosing beneficiaries for retirement accounts," said Hutchinson. "Even if the naming of a beneficiary is a well informed choice at the time, it's important to keep beneficiary designations up to date with changing circumstances."
Before the year changes and 2014 brings with it inevitably even more changes, be sure to examine retirement accounts and double check that the account will end up in the right hands.
To learn more about how to begin investing and planning for the future, please visit the extensive library of learning tools and resources available at http://www.hutchinsonfinancialinc.com.
About Hutchinson Financial
Hutchinson Financial, founded in 1988, is an Independent Registered Investment Advisory firm based in Little Rock, Arkansas. Hutchinson Financial, Inc. is a fee-only financial planning firm committed to helping all clients reach their individual financial goals. All Hutchinson team members who provide financial planning services and investment advice to clients have professional credentials such as Certified Financial Planner, Chartered Retirement Planning Counselor, Chartered Financial Consultant, Chartered Life Underwriter, or Accredited Investment Fiduciary. To learn more about Hutchinson Financial, Inc., please visit http://www.hutchinsonfinancialinc.com.