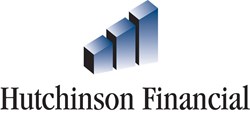 An estate plan is a gift of love in the most powerful way.
Little Rock, AR (PRWEB) February 18, 2014
Most people seem to understand, at least intellectually, that they need an estate plan, according to Hutchinson Financial President Eric Hutchinson. Today, Hutchinson Financial is releasing a statement, along with tips, advising consumers to get started on their estate plan as soon as possible.
"The majority of Americans have some vague concept that they need a will, and they have an even yet vaguer notion of when they might get around to getting a will prepared. But a shocking percentage of Americans don't have a will or any other estate planning documents in place. From my own observation and from professional experience, I can tell you that for an adult in the United States to die without an estate plan is a real tragedy. I firmly believe that one of the most loving things you can do for your family is to get your estate planning affairs in order," states Hutchinson.
To begin getting your estate plan in order, Hutchinson recommends the following tips:
-Married couples or domestic partners should be sure that each spouse or partner understands the basics of financial, legal and tax issues. Otherwise, if the spouse who usually handles things dies first, the surviving spouse is left with what may seem like a pool of quicksand, in which they are slowing sinking. Most of this confusion and hassle can be avoided if an estate plan is in place.
-To get started, begin to make notes on who should act on your behalf if you are not there to take care of things. Who should receive savings, investments and real estate? Should any money be left to organizations or non-profits?
-Deciding who gets what is only a portion of the estate planning process. To be sure nothing falls through the cracks, consider working with a qualified financial planner and an attorney that specializes in estate planning.
"If you want to give your family one of the ultimate gifts in life that you have the power to bestow, getting your estate plan in place is that gift," Hutchinson said. "An estate plan is a gift of love in the most powerful way."
To learn more about how to begin investing and planning for the future, please visit the extensive library of learning tools and resources available at http://www.hutchinsonfinancialinc.com.
About Hutchinson Financial
Hutchinson Financial, founded in 1988, is an Independent Registered Investment Advisory firm based in Little Rock, Arkansas. Hutchinson Financial, Inc. is a fee-only financial planning firm committed to helping all clients reach their individual financial goals. All Hutchinson team members who provide financial planning services and investment advice to clients have professional credentials such as Certified Financial Planner, Chartered Retirement Planning Counselor, Chartered Financial Consultant, Chartered Life Underwriter, or Accredited Investment Fiduciary. To learn more about Hutchinson Financial, Inc., please visit http://www.hutchinsonfinancialinc.com.