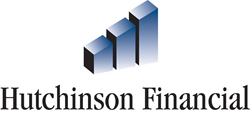 improving employees' confidence about their financial futures can and will pay important dividends
Little Rock, AR (PRWEB) March 18, 2014
Hutchinson Financial is proud to announce the publication of a new eBook, "The 250% Effect," about the benefits that enhanced 401(k) education and counseling provide for employers and employees.
With this eBook, readers will learn the essentials that every company's 401(k) administrator or manager should know. The eBook explains how the average employee, with the right guidance, can accumulate up to a 250 percent larger retirement benefit, hence the title, "The 250% Effect."
According to Eric Hutchinson, president of Hutchinson Financial, employees who are engaged with their company's 401(k) plan have better overall morale. In addition, a well-run 401(k) is one of the key factors in companies achieving greater employee retention.
In "The 250% Effect," Hutchinson explores the challenges and opportunities in realizing full engagement of employees with their 401(k) plans, along with what that achievement can mean to the business, employer, and employees.
"Only 51 percent of workers express some confidence about their financial futures, while 28 percent are not confident at all – this is something that needs to change," Hutchinson said. "Improving employees' confidence about their financial futures can and will pay important dividends down the road."
For many people in the United States, their company's 401(k) might be their only retirement vehicle. By making informed choices, these employees could see 3-5 percent greater returns on their retirement plan investments.
Employees that have confidence in their own financial futures tend to be happier, and there is a strong correlation between happy employees and productive employees, according to Hutchinson. In the end, happy employees mean higher revenues for the company's bottom line.
Download "The 250% Effect" online to learn more about how 401(k) education and counseling can benefit you or your company. The eBook can be downloaded for free here: http://access.hutchinsonfinancialinc.com/250effect.
About Hutchinson Financial
Hutchinson Financial, founded in 1988, is an Independent Registered Investment Advisory firm based in Little Rock, Arkansas. Hutchinson Financial, Inc. is a fee-only financial planning firm committed to helping all clients reach their individual financial goals. All Hutchinson team members who provide financial planning services and investment advice to clients have professional credentials such as Certified Financial Planner, Chartered Retirement Planning Counselor, Chartered Financial Consultant, Chartered Life Underwriter, or Accredited Investment Fiduciary. To learn more about Hutchinson Financial, Inc., please visit http://www.hutchinsonfinancialinc.com.