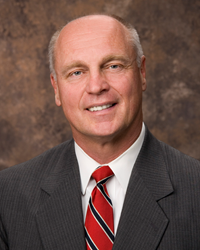 You Can't Improve Something You Aren't Measuring!
Orlando, Florida (PRWEB) February 27, 2015
Anderson, who launched DIBS business development and consulting company in 2008, was chosen to speak based on his expertise in providing service industry clients with not only business strategies and sales leads, but a way to measure lead generation and cost per lead.
He will give his presentation, "Determining the Real Cost of Your Sales, Advertising and Marketing," in Orlando on March 27 at the annual Florida Refrigeration Air Conditioning Contractors Association (FRACCA) Education Conference. The talk will cover key components of a marketing plan, including identifying target clients, establishing advertising and revenue budgets, and measuring costs per lead.
Service providers are among DIBS' specialty industries. Over the years, Anderson and DIBS have helped HVAC, electricians, plumbers, and pest control contractors with their marketing plans and budgets.
Many HVAC Contractor Owners will not be able to attend the conference in Orlando, but don't miss out on a complimentary copy of the presentation and a FRACCA special offer, register now at - http://www.dibsflmarketing.com/about-us/industry-memberships/fracca-hvac-business-development-consultant?utm_source=20150225prweb. We will also be entertaining your questions directly at the conference…just send your questions via twitter using #dibsac from now until the conference has ended on March 29.
Anderson's personal background is well-suited to the marketing needs of contractors. During his 30+-year career, Anderson has worked with both domestic and international companies in the construction, printing, electronics, medical test, manufacturing & search engine/web development industries. He also has a BS in civil engineering from Missouri S&T and MBA credits from Northeastern University.
FRACCA is a statewide industry association that provides education, training and lobbyist activities, and other support initiatives for Florida's air conditioning and refrigeration industry. The nonprofit group has 350 members.
For more information on Digital Image Business Solutions call 941-757-1880 or visit http://www.dibsflmarketing.com?utm_source=20150225prweb. For FRACCA visit http://www.fracca.org.