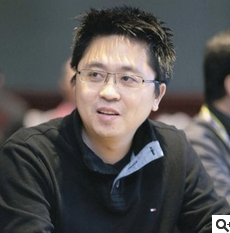 Not only that, they were also incredibly helpful in developing a detailed manufacturing plan with our team. Altogether it has undoubtedly accelerated our delivery time by at least 4 to 6 months. (Serge Didenko, Co-founder of Blocks Wearables)
Taipei, Taiwan (PRWEB) June 09, 2015
HWTrek (Hardware Trek), the global open innovation platform for hardware creation, announces it is now accepting applications for its HWTrek Asia Tour 2015, taking place August 17-22, 2015 in Taipei and China. The tour offers hardware creators and startup organizations across the globe an opportunity to become better acquainted with the ecosystem of manufacturers and suppliers in Asia, including those that build products for technology leaders such as Apple, Sony and Nest.
HWTrek will award 15 selected creators with airfare sponsorship, hotel accommodations and a chance to gain additional, firsthand insight into the hardware manufacturing process in Asia. Attendees will be given the opportunity to tour facilities and view the assembly lines of some of Asia's most prominent, billion-dollar manufacturers. In 2014, HWTrek led the startup participants in visits to Wistron, Quanta, Qisda, MiTAC and Jorjin Technologies in Taiwan, JD.com and Xiaomi in Beijing.
To apply for HWTrek's Asia Tour 2015, register as a project creator on the HWTrek platform and submit your hardware idea as a project draft. Applicants must meet the following criteria for consideration:

The application process is open to hardware creators and startup organizations that can present a simple, working prototype of a wearable or Internet of Things hardware device; and
This working prototype must fall under one of the following categories: Wearables; Industrial Applications; Sports; Toys / Games; Cameras / Audio & Video; Family / Home Automation; Mobile Device Accessories; Auto; or Health and Science.
More information about the tour and the application procedure is available at http://blog.hwtrek.com/?p=3520.
HWTrek is committed to supporting inventors and startups in bringing their hardware innovations to market. The company is accelerating development of its open and neutral hardware innovation platform that enables inventors to manage their project development and tap design, manufacturing, and supply chain experts to help bring their product ideas to fruition.
"HWTrek has been awesome at opening the doors," said Cameron Turner, Partner Data Scientist with The Data Guild. "We met with CEOs, we met with suppliers and manufacturers, and I look forward to working with HWTrek in the future."
"I think HWTrek has been the most amazing trip we've taken so far – it's highly organized, we've met many executives and engineers of all the contract manufacturers," said Yobie Benjamin, Co-founder of Avegant. "I highly recommend to anybody out there who is thinking of building a device, Internet of Things, to be part of HWTrek. Please call these guys, they are amazing."
"HWTrek led our first experience in Asia and introduced us to dozens of potential customers and suppliers," said Steven Stoddard, Co-founder and Director of Operations of CoolChip (Boston), who participated in the 2014 tour. "I would recommend HWTrek to any startup who thinks they might manufacture or sell in Asia someday."
"HWTrek has been instrumental in connecting Blocks to leading manufacturing companies in Asia, superior to any other organizations that offer similar services," said Serge Didenko, Co-founder of Blocks Wearables (London), who also attended the tour and continues to work with HWTrek. "Not only that, they were also incredibly helpful in developing a detailed manufacturing plan with our team. Altogether it has undoubtedly accelerated our delivery time by at least 4 to 6 months."
# # #
About HWTrek (Hardware Trek)
HWTrek's Project Development Hub is a cloud-based platform for hardware innovators – startups and crowdfunding creators as well as small and medium size companies – working to manage their product development, connect with manufacturing and supply chain industry experts, and bring their projects to market. The Hub generates a management flow tailored specifically to each project and facilitates collaboration between the hardware innovators and HWTrek's ecosystem of industry partners. This ensures the best matches and connections based on their unique projects and areas of expertise to help them navigate the complexities of bringing new hardware products to market, in order to deliver a high quality product on time, under budget, and at scale. Learn more about HWTrek: http://www.hwtrek.com.
Contact:
William Andrew Albano, HWTrek
Tel: +886-2-2769-1698 | +886-2-2742-3301
Email: william.albano(at)hwtrek(dot)com
Skype: william.andrew.albano