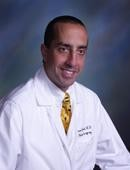 San Diego, CA (PRWEB) September 10, 2015
Pousti Plastic Surgery of San Diego is pleased and excited to announce its adoption of the HydraFacial MD® technology. The HydraFacial MD® technology offers patients a non-invasive, multi-step treatment which combines the benefits of hydradermabrasion, a chemical peel, automated painless extractions, and a special delivery of Antioxidants, Hyaluronic Acid and Peptides. The process offers real results without downtime, discomfort or irritation. This line of anti-aging and beauty treatment is in line with the Practice's other cosmetic and beauty treatments.
HydraFacial MD® is great for all skin types with benefits including correction of fine lines and wrinkles, elasticity and firmness, skin tone and vibrancy, skin texture, aiding with oily or congested skin, enlarged pores, and advanced signs of aging. The HydraFacial MD® technology involves a unique Vortex-Fusion® serum delivery system, unique to other facial procedure technologies. The multi-step treatment cleanses, exfoliates and extracts impurities and dead skin cells while replenishing vital nutrients. The delivery system aids in correcting environmental damage, fine lines and wrinkles to the skin, creating firmer skin with long-term results patients can see and feel instantly.
The Practice offers different treatment options that are customized to the patient's specific and unique needs including skin health, fine lines and wrinkles, age reversal, brightening treatment, sensitive skin and oily or congested skin. Contact Pousti Plastic Surgery today at (619) 466-8851 for more information or to schedule a consultation.
Dr. Tom Pousti, MD, F.A.C.S, is the chief surgeon and medical director of Pousti Plastic Surgery. He is double board certified in both general surgery, and plastic and reconstruction surgery. Dr. Pousti completed his plastic surgery training at Harvard University and trained with expert and world-renowned surgeons at the Brigham and Woman's Hospital in Boston, Massachusetts. Dr. Pousti has also been named as one of 100 doctors nationwide to be included in the RealSelf 100. This award from RealSelf.com, the largest consumer resource for cosmetic and plastic surgery information, was given to Dr. Pousti for his commitment to his patients and his belief in their ability to make informed decisions on cosmetic procedures.
Pousti Plastic Surgery specializes in various types of cosmetic procedures, including breast augmentation, fat reduction, body contouring, facial rejuvenation, and other types of revisionary surgery. Dr. Pousti sees patients from across the United States and around the world. He believes in individualizing every surgery to meet and exceed each patient's expectations.
For more information on these procedures, to read patient testimonials, or to learn more about the HydraFacial MD® treatments or Dr. Pousti and his San Diego practice, please visit their website at http://www.poustiplasticsurgery.com or call (619) 466-8851.
###