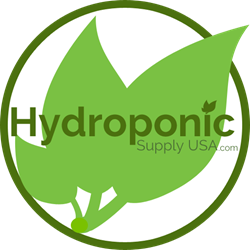 LED grow light shopping season is here and HydroponicSupplyUSA.com is ready for mobile shoppers.
Atlanta, GA (PRWEB) September 06, 2016
Sync Internet Marketing, a growing ecommerce and media publisher for the affiliate marketing space, today announced one of their managed Web sites has launched a mobile friendly design in time for the busy LED grow light shopping season.
Affiliate marketing has evolved to become an important sales channel for many advertisers due to the impact it has on product discovery and brand engagement while driving incremental direct online sales. Advertisers are increasingly devoting a larger portion of their advertising budgets to affiliate marketing and enjoy the value gained from the vertical expertise of select media publishers. Sync originally selected the hydroponics vertical in 2014 in response to the growing interest in the US for hydroponics, yet lack of a single authoritative Web site focused on hydroponic product discovery, product price comparison and a local offline hydroponics store shopping directory.
"The new Web site was redesigned as a direct response to the growing number of monthly mobile consumers visiting the online hydroponics store," said Timothy Beisner. "The updated Web site will help future hydroponic consumers easily find the information they seek, promote discovery and hopefully help increase awareness for this growing vertical niche of hydroponics."
Highlights of Sync's redesign plan for the online hydroponics authoritative Web site include the following mobile-friendly features:

Local hydroponic store directory
New how-to make a homemade hydroponics system discovery area
Dedicated section of the site featuring daily discounted hydroponic supplies
Price comparison pages sourced from multiple sellers and updated each day
As the demand for hydroponic supplies, LED grow lights, grow tents and indoor vertical gardens continues to grow in the US, this newly redesigned mobile-friendly Web site should continue to evolve and support the needs for consumers looking to discover and engage with brands featured in the hydroponic supply industry.
About Sync Internet Marketing (http://www.syncinternetmarketing.com)
Sync Internet Marketing, launched in 2011, was created to help companies take charge of their digital conversation and sync offline marketing assets to online digital marketing assets and programs. Originally focused on search engine marketing to drive brand awareness and lead generation, the company has since expanded services to include the development and creation of ecommerce and media publishing Web site solutions for niche verticals.