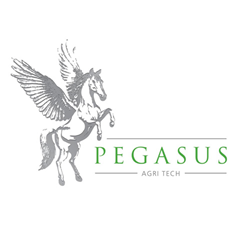 (PRWEB) September 15, 2013
Floyd and Howard, a legal consultancy based in Dubai with over 25 years of experience in the UAE have signed an exclusive agreement with Pegasus Agritech to act as the Escrow Agent for all transactions related to hydroponic farming between the largest commercial operator of hydroponic farms in the region and private/ corporate buyers. Director of Crop at Pegasus Agriculture, "This deal will allow peace of mind to all participates in any transaction, it is one of the most important factors surrounding business in today's world."
Floyd and Howard have over 25 years of experience in this market. They have been providing Escrow services for a lot of the major real estate transactions throughout the GCC and have now joined forces with one of the region's most technologically advanced farming companies, looking to provide the GCC with the food security it needs.
Pegasus Agritech is one of the largest owners and operators of hydroponic farming facilities in the Middle East and Northern Africa (MENA). Head office is strategically located in Dubai (UAE) and serves as the headquarters for Pegasus growing and distribution network.
Pegasus Agritech continues to lead the countries of the Gulf Cooperation Council (GCC) in technologically advanced farming techniques and clean and ethical farming practices that produce fresh, healthy fruits and vegetables. This produce is among the best available anywhere in the world but it is grown in the MENA region with an aim of helping these countries attain future food security.
For more information visit http://www.pegasusagritech.com