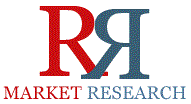 Dallas, Texas (PRWEB) October 20, 2014
This report provides comprehensive information on the therapeutic development for Hypertension, complete with comparative analysis at various stages, therapeutics assessment by drug target, mechanism of action (MoA), route of administration (RoA) and molecule type, along with latest updates, and featured news and press releases. It also reviews key players involved in the therapeutic development for Hypertension and special features on late-stage and discontinued projects.
Hypertension (HTN) or high blood pressure, sometimes called arterial hypertension, is a chronic medical condition in which the blood pressure in the arteries is elevated. Blood pressure is summarised by two measurements, systolic and diastolic, which depend on whether the heart muscle is contracting (systole) or relaxed between beats (diastole). This equals the maximum and minimum pressure, respectively. There are different definitions of the normal range of blood pressure. Normal blood pressure at rest is within the range of 100–140 mmHg systolic (top reading) and 60–90 mmHg diastolic (bottom reading). High blood pressure is said to be present if it is often at or above 140/90 mmHg.
Complete report available @ http://www.rnrmarketresearch.com/hypertension-pipeline-review-h2-2014-market-report.html .
Hypertension is classified as either primary (essential) hypertension or secondary hypertension; about 90–95% of cases are categorized as "primary hypertension" which means high blood pressure with no obvious underlying medical cause. The remaining 5–10% of cases (secondary hypertension) are caused by other conditions that affect the kidneys, arteries, heart or endocrine system.
The report is built using data and information sourced from Global Markets Direct's proprietary databases, Company/University websites, SEC filings, investor presentations and featured press releases from company/university sites and industry-specific third party sources, put together by Global Markets Direct's team. Drug profiles/records featured in the report undergoes periodic updation following a stringent set of processes that ensures that all the profiles are updated with the latest set of information.
Hypertension - Companies Involved in Therapeutics Development:
Sanofi; Eli Lilly and Company; GlaxoSmithKline plc; Daiichi Sankyo Company, Limited;Merck & Co., Inc.; Takeda Pharmaceutical Company Limited; BioLineRx, Ltd.; Novartis AG
Biocon Limited; Chong Kun Dang Pharmaceutical Corp.; Daewoong Pharmaceutical Co., Ltd.; Mitsubishi Tanabe Pharma Corporation; Teva Pharmaceutical Industries Limited; Toray Industries, Inc.; IntelGenx Corp.; Medivir AB; Compugen Ltd.; Palatin Technologies, Inc.; Cytokinetics, Inc.; Yungjin Pharm Ind. Co., Ltd.; Yuhan Corporation; Torrent Pharmaceuticals Limited; HanAll Biopharma Co., Ltd.; Ahn-Gook Pharmaceutical Co., Ltd.; LG Life Sciences, Ltd.; DiaMedica Inc.; CJ CheilJedang Corp; Ache Laboratorios Farmaceuticos S/A; Cyano Biotech GmbH; Anacor Pharmaceuticals, Inc.; Innopharmax Inc.; QUANTUM GENOMICS Corp.; vasopharm GmbH; Omeros Corporation; Cellceutix Corporation; Esperion Therapeutics, Inc.; RedHill Biopharma Ltd.; Hanmi Pharmaceuticals, Co. Ltd.; TSH Biopharm Corporation Limited; Kadmon Corporation, LLC; Arromax Pharmatech, Co. Ltd; AbbVie Inc.; Bio-inRen; Pharmazz, Inc.; Dong-A Socio Group; Beijing Labsolutions Pharmaceuticals Co., Ltd.
Order a Purchase copy @ http://www.rnrmarketresearch.com/contacts/purchase?rname=231438 .
Scope

The report provides a snapshot of the global therapeutic landscape of Hypertension
The report reviews key pipeline products under drug profile section which includes, product description, MoA and R&D brief, licensing and collaboration details & other developmental activities
The report reviews key players involved in the therapeutics development for Hypertension and enlists all their major and minor projects
The report summarizes all the dormant and discontinued pipeline projects
A review of the Hypertension products under development by companies and universities/research institutes based on information derived from company and industry-specific sources
Pipeline products coverage based on various stages of development ranging from pre-registration till discovery and undisclosed stages
A detailed assessment of monotherapy and combination therapy pipeline projects
Coverage of the Hypertension pipeline on the basis of target, MoA, route of administration and molecule type
Latest news and deals relating related to pipeline products
Reasons to buy

Provides strategically significant competitor information, analysis, and insights to formulate effective R&D development strategies
Identify emerging players with potentially strong product portfolio and create effective counter-strategies to gain competitive advantage
Develop strategic initiatives by understanding the focus areas of leading companies
Identify and understand important and diverse types of therapeutics under development for Hypertension
Plan mergers and acquisitions effectively by identifying key players of the most promising pipeline
Devise corrective measures for pipeline projects by understanding Hypertension pipeline depth and focus of Indication therapeutics
Develop and design in-licensing and out-licensing strategies by identifying prospective partners with the most attractive projects to enhance and expand business potential and scope
Modify the therapeutic portfolio by identifying discontinued projects and understanding the factors that drove them from pipeline
Browse more reports on Hypertension Drugs Market @ http://www.rnrmarketresearch.com/reports/life-sciences/pharmaceuticals/diseases-treatment/hypertension-drugs .
About Us:
RnRMarketResearch.com is an online database of market research reports offer in-depth analysis of over 5000 market segments. The library has syndicated reports by leading market research publishers across the globe and also offer customized market research reports for multiple industries.