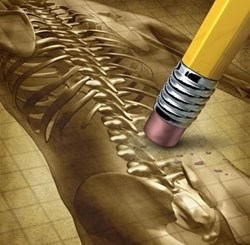 Thyroid hormone is the most overlooked treatment for fibromyalgia.
(PRWEB) July 31, 2013
Dr. Mark Starr, author of the book "Hypothyroidism Type 2: The Epidemic", is a Diplomate of the American Board of Pain Medicine. He has studied with President Kennedy's famous pain specialist Hans Kraus, M.D., and Lawrence S. Sonkin, M.D., renowned endocrinologist at the New York Hospital – Cornell Medical Center. Dr. Starr reviewed his chronic pain patients' medical histories, symptoms, and physical findings and realized the pervasiveness of hypothyroidism.
Dr. Starr discovered that natural desiccated thyroid was an effective treatment for his patient's chronic pain. Even more surprising, natural desiccated thyroid dramatically improved symptoms more than the most commonly prescribed hypothyroidism drug Synthroid.
There is very little awareness about the connection between fibromyalgia and hypothyroidism. Dana Trentini, founder of the thyroid advocacy blog Hypothyroid Mom, set out on a mission to spread awareness for fibromyalgia sufferers around the world struggling to find effective treatment.
Dana includes an interview by Dr. Joseph Mercola with thyroid pioneer Dr. John Lowe on the connection between thyroid disease and fibromyalgia. Dr. Mercola's article The Simple Fibromyalgia Treatment that's Nearly Always Overlooked is a must-read for every person suffering from chronic pain.
Founder Dana Trentini was diagnosed with hypothyroidism, an underactive thyroid, following the birth of her first son in 2006. She trusted her doctors never once thinking they might not know everything about hypothyroidism, especially when she became pregnant again in late 2008. She would later learn that her New York City doctors did not know enough about hypothyroidism, especially the dangers of thyroid disease and pregnancy. Under their care her TSH, the gold standard for thyroid function, reached levels far above the recommended range for pregnancy and she miscarried. On that fateful day, she vowed to research everything there was to know about this disease and warn women everywhere. She fulfilled her vow with the launch of Hypothyroid Mom.
About HypothyroidMom.com:
HypothyroidMom.com is for the millions of moms worldwide with hypothyroidism (and the millions more who don't even know they have it yet). Founder Dana Trentini lost her unborn baby to hypothyroidism and vowed to warn women everywhere about the dangers. After 4 years of intense research and a quest to find the top thyroid health experts, the time has come to share all that she has discovered.