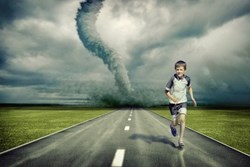 Despite research connecting hypothyroidism to many of the deadliest diseases of our time, the lack of awareness is pervasive.
(PRWEB) August 17, 2013
The Thyroid Federation International estimates there are up to 300 million people worldwide with thyroid dysfunction, yet over half are unaware of their condition. The mission of HypothyroidMom.com is clear - to drive awareness.
The thyroid is a butterfly-shaped gland at the base of the neck. It is the master control center for the metabolic functions of every single cell in the body. Therefore it has the power to disrupt every part of the body and to produce profound changes in every aspect of health.
Scientific research links hypothyroidism to heart disease, diabetes, kidney disease, gall bladder disease, liver disease, cancer, and Alzheimer's. Despite research connecting thyroid disease to many of the deadliest diseases of our time, the lack of awareness is pervasive.
The article 300+ Hypothyroidism Symptoms...Yes REALLY has generated so much buzz, there have been over 7.3K Facebook Likes for this article alone at Hypothyroid Mom. It is an article that every person with hypothyroidism (and every person who suspects they have it) should read.
Founder Dana Trentini graduated in 1993 with an Honors Bachelor of Science degree in Neuroscience from the University of Toronto with High Distinction receiving multiple scholarships and prestigious awards. At Columbia University in 2002, Dana obtained an M.A. in Organizational Psychology and an Ed.M. in Counseling Psychology. A distinguished Columbia University professor selected her as team leader for his research team during the course of her studies. After the miscarriage of her baby due to insufficiently treated hypothyroidism, Dana took her science and research skills and immersed herself in the scientific literature on thyroid disease. She was shocked by what she discovered.
About HypothyroidMom.com:
HypothyroidMom.com is for the millions of moms worldwide with hypothyroidism (and the millions more who don't even know they have it yet). Founder Dana Trentini lost her unborn baby to hypothyroidism and vowed to warn women everywhere about the dangers. After 4 years of intense research and a quest to find the top thyroid health experts, the time has come to share all that she has discovered.