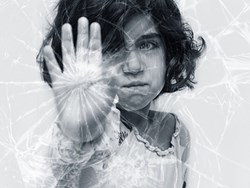 Hypothyroid Mom is written in memory of the baby I lost to hypothyroidism and in dedication to my two boys who beat the odds and made it to the world.
(PRWEB) August 27, 2013
Founder Dana Trentini launched her thyroid advocacy blog HypothyroidMom.com in October 2012 in memory of her unborn baby she lost to hypothyroidism. Within 10 months of its launch, Hypothyroid Mom has 231,440 monthly pageviews with 69,394 monthly unique visitors from 116 countries in the world.
What's crazy about all this? Dana never blogged, used Twitter or Facebook ever before the launch of Hypothyroid Mom in October.
The Thyroid Federation International estimates there are up to 300 million people worldwide with thyroid dysfunction, yet over half are unaware of their condition. The mission of Hypothyroid Mom is clear - to drive awareness.
Hypothyroid Mom reveals research on the dangers of hypothyroidism and pregnancy, including miscarriage, still birth, infertility, maternal anemia, pre-eclampsia, placental abruption, postpartum hemorrhage, premature delivery, low birth weight, and deficits in intellectual development in infants. The literature sited also links an under-active thyroid to heart disease, diabetes, cancer and Alzheimer's. Despite the research connecting hypothyroidism to many of the deadliest diseases of our time, the lack of awareness is pervasive.
Founder Dana Trentini graduated in 1993 with an Honors Bachelor of Science degree in Neuroscience from the University of Toronto with High Distinction receiving multiple scholarships and prestigious awards. At Columbia University in 2002, Dana obtained an M.A. in Organizational Psychology and an Ed.M. in Counseling Psychology. A distinguished Columbia University professor selected her as team leader for his research team during the course of her studies. After the miscarriage of her baby due to insufficiently treated hypothyroidism, Dana took her science and research skills and immersed herself in the scientific literature on thyroid disease. She was shocked by what she discovered.
About HypothyroidMom.com:
HypothyroidMom.com is for the millions of moms worldwide with hypothyroidism (and the millions more who don't even know they have it yet). Founder Dana Trentini lost her unborn baby to hypothyroidism and vowed to warn women everywhere about the dangers. After four years of intense research and a quest to find the top thyroid health experts, the time has come to share all that she has discovered.