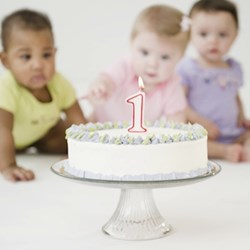 Who knew a blog could make a difference in so many people's lives.
(PRWEB) September 30, 2013
Founder Dana Trentini launched her thyroid advocacy blog HypothyroidMom.com on October 1st, 2012, in memory of her unborn baby she lost to hypothyroidism. As the blog reaches its one year anniversary, there is much to celebrate. Hypothyroid Mom has 240,446 monthly page views with 71,152 monthly unique visitors from 162 countries in the world.
What's crazy about all this? Dana never blogged, used Twitter or Facebook ever before the launch of Hypothyroid Mom last October.
October will be a time of celebration at Hypothyroid Mom filled with giveaways to thank her supporters. Dana is thankful to all her loyal readers for making her blog even better than she dreamed.
Dana was diagnosed with hypothyroidism, an underactive thyroid, following the birth of her first son in 2006. She trusted her doctors never once thinking they may not know everything about hypothyroidism, especially when she became pregnant again in late 2008.
She would later learn that her New York City doctors did not know enough about hypothyroidism, especially the dangers of thyroid disease and pregnancy. Under their care her TSH, thyroid stimulating hormone, reached levels far above the recommended range for pregnancy and she miscarried.
On that fateful day, she vowed to research everything there was to know about this disease and warn women everywhere. She fulfilled her vow with the launch of Hypothyroid Mom.
About HypothyroidMom.com:
Hypothyroid Mom is for the millions of moms worldwide with hypothyroidism (and the millions more who don't even know they have it yet). Founder Dana Trentini lost her unborn baby to hypothyroidism and vowed to warn women everywhere about the dangers. After 4 years of intense research and a quest to find the top thyroid health experts, the time has come to share all that she has discovered.