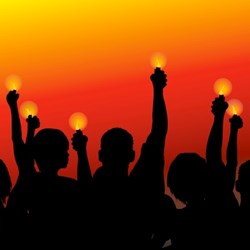 Hypothyroid Mom is written in memory of the baby I lost so needlessly to hypothyroidism.
(PRWEB) October 15, 2013
HypothyroidMom.com reveals research on the dangers of thyroid disease in pregnancy, including miscarriage, still birth, infertility, maternal anemia, pre-eclampsia, placental abruption, postpartum hemorrhage, premature delivery, low birth weight, and deficits in intellectual development in infants. Despite research showing the danger of thyroid disease in pregnancy, the lack of awareness is pervasive.
The mission of Hypothyroid Mom is clear - to drive awareness.
Since the launch of HypothyroidMom.com last October, founder Dana Trentini has heard from countless women with thyroid dysfunction who have lost their babies. She fears there are many more babies lost to maternal thyroid disease than anyone realizes.
Founder Dana Trentini was diagnosed with hypothyroidism, an underactive thyroid, following the birth of her first son in 2006. She trusted her doctors especially when she became pregnant again in late 2008. She would later learn that her New York City doctors did not know enough about hypothyroidism, especially the dangers of thyroid disease in pregnancy.
Under their care her TSH, the gold standard for testing thyroid function in mainstream medicine, reached levels far above the recommended range for pregnancy and she miscarried. On that fateful day, she vowed to research everything there was to know about this disease and warn women everywhere.
She fulfilled her vow with the launch of Hypothyroid Mom on October 1st, 2012.
October is National Miscarriage Awareness month in the U.S., and October 15 in particular is Pregnancy and Infant Loss Remembrance Day. Dana intentionally timed the launch of Hypothyroid Mom during Miscarriage Awareness Month in memory of her unborn baby she lost to hypothyroidism.
About HypothyroidMom.com:
HypothyroidMom.com is for the millions of moms worldwide with hypothyroidism (and the millions more who don't even know they have it yet). Founder Dana Trentini lost her unborn baby to hypothyroidism and vowed to warn women everywhere about the dangers. After four years of intense research and a quest to find the top thyroid health experts, the time has come to share all that she has discovered.