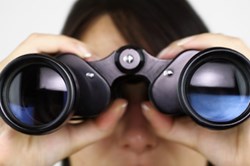 January is THYROID AWARENESS MONTH. There are up to 300 million thyroid sufferers worldwide, over half undiagnosed.
(PRWEB) January 21, 2014
The Thyroid Federation International estimates there are up to 300 million thyroid sufferers worldwide, yet over half are unaware of their condition. Hypothyroid Mom announces her mission to find the 300 million thyroid sufferers this January for Thyroid Awareness Month.
Every cell of the body requires thyroid hormone for proper functioning so every part of the body is at risk when someone suffers from abnormal thyroid levels. Thyroid dysfunction has the power to destroy our health. In fact there are 300+ hypothyroidism symptoms.
Heart Disease is the number one killer of women, and is more deadly than all forms of cancer combined. What most people don't know? Low thyroid can lead to high cholesterol, high blood pressure, and increases the risk for atherosclerosis, heart attack and stroke.
347 million people worldwide have diabetes. What most people don't know? Both type 1 and type 2 diabetics have an increased risk of thyroid disease.
Despite the scientific research connecting hypothyroidism to some of the deadliest diseases of our time, the lack of awareness is pervasive. The mission of HypothyroidMom.com is clear - to find each and every one of the 300 million thyroid sufferers across the globe.
Founder Dana Trentini graduated in 1993 with an Honors Bachelor of Science degree in Neuroscience from the University of Toronto with High Distinction receiving multiple scholarships and prestigious awards. At Columbia University in 2002, Dana obtained an M.A. in Organizational Psychology and an Ed.M. in Counseling Psychology. A distinguished Columbia University professor selected her as team leader for his research team during the course of her studies. After the miscarriage of her baby due to insufficiently treated hypothyroidism, Dana took her science and research skills and immersed herself in the scientific literature on thyroid disease. She was shocked by what she discovered.
About HypothyroidMom.com
HypothyroidMom.com is for the millions of moms worldwide with hypothyroidism (and the millions more who don't even know they have it yet). Founder Dana Trentini lost her unborn baby to hypothyroidism and vowed to warn women everywhere about the dangers. After four years of intense research and a quest to find the top thyroid health experts, the time has come to share all that she has discovered.