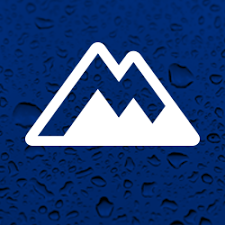 Portland, OR (PRWEB) July 31, 2014
McLoughlin Hyundai announces Hyundai Motor America's Hyundai Go Genuine Collision Conquest program. This program provides reimbursement to Hyundai dealers, allowing them to competitively price their Hyundai Genuine Parts against alternative, non-Hyundai parts.
Hyundai Motor America has confidence in Hyundai Genuine Parts as they are engineered to perform as they are designed to. The replacement parts in this program include five commonly required collision pieces including hoods, fenders, bumper covers, head lamps and tail lamps.
The replacement parts mentioned with the reimbursement linked with them are available for all Hyundai vehicles, regardless of their age. This program is open to all Hyundai dealers.
The Hyundai Go Genuine Collision Conquest Program is designed to encourage dealer-owned and independent repair shops to buy Hyundai Genuine Parts from their local Hyundai dealer in order for Hyundai owners to benefit with assurance of quality, factory parts. Shop owners are ultimately getting quality parts for a great price, and dealers are benefiting through increased sales in their parts departments.
This program is achieved with the help of the Overall Parts Solutions (OPS), a Texas-based company, that works with Hyundai to allow dealers and repair facilities to join forces using the OPSTRAXX and VALUTRAX tools in a distinct, simplified interface. These tools help dealers and repair facilities see the parts needed on a collision repair estimate with the pricing this program offers.
With the Hyundai Go Genuine Collision Conquest Program, Hyundai owners are able to get the Hyundai replacement parts they need at great price points, and dealers are boosted by an increase in sales. Find out more about this program in Portland, Ore. at McLoughlin Hyundai.
McLoughlin Hyundai is Oregon's finest Hyundai dealership that offers residents in nearby Portland incredible deals, outstanding service and a well-trained, knowledgeable staff to answer all your questions. Stop by for a test drive our new Hyundai cars, or look at our selection of quality used cars, trucks and SUVs.