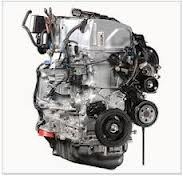 We're one of few companies that have a real-time inventory system linked online
Evansville, IN (PRWEB) August 08, 2013
Hyundai remains a top Korean automaker currently distributing vehicles inside the United States and to Canada. Motors for this brand are now being sold in used condition by a top Internet engine retailer. The http://www.gotengines.com company is now selling Hyundai Sonata engine inventory from its warehouse inventory online.
The motors currently in stock for this brand includes 2.0 and 2.4 edition in both SOHC and DOHC editions. The styles represent the most common types that have been used since 1985 by the Hyundai group. The development of these 4-cylinder motors has helped position this automaker as a top exporter of vehicles.
"We sell a lot of Hyundai motors and are proud to welcome the Sonata brand," said a marketing associate from the Got Engines company.
The current buildup of the imported engines inventory offered for direct consumer sale is part of an ongoing growth pattern achieved by this company.
Recent acquisitions for Honda, Toyota, Nissan and Hyundai have created a much larger inventory that is now browsed by consumers represented in all parts of North America. The discounted price levels that are attached with all inventory offered for sale are additional bonuses for consumers who use the Got Engines company.
"We're one of few companies that have a real-time inventory system linked online," the associate added. The traditional model of e-commerce systems relied upon manual updates by company staff.
The new real-time updates of engine inventory, warranty details and pricing helps offer a better experience for all secondary market engine buyers.
Company updates that are not submitted through syndicated partners online as news announcements are now placed inside the content management system accessible by engine buyers visiting the blog area at http://www.gotengines.com/blog online.
About GotEngines.com
The GotEngines.com company retails engines that are used condition and built for American and foreign brands. This company frequently reduces all sale prices to keep up with competitors in the industry as well as requests by consumers. Automaker brands currently in stock include Ford, Dodge, Chevy, Hyundai, Toyota and Honda. The GotEngines.com company features one of the simplest to use quotation systems to locate pricing that is featured by a secondary company on the Internet. This new system provides shipment details, warranty coverage data as well as accurate levels of pricing.