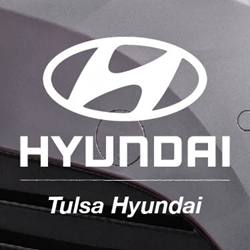 Tulsa, OK (PRWEB) August 29, 2014
The Tulsa Hyundai Veloster and Santa Fe earned the 2014 Vincentric Best CPO Value in America awards. The award-winning Certified Pre-Owned (CPO) Program from Hyundai allowed for the Veloster to take over the subcompact coupe segment, and the Santa Fe conquered all others in the mid-size crossover segment.
The Vincentric Best CPO Value in America awards are vehicle-specific awards to measure the best value certified pre-owned model in each segment. The winners of this award are measured on their lower-than-expected ownership cost given their market segment and price.
The Hyundai Veloster and Hyundai Santa Fe at Tulsa Hyundai were measured on their cost of ownership with eight factors: depreciation, fees & taxes, financing, fuel, insurance, maintenance, opportunity cost and repairs. These two Hyundai models have undergone evaluations in all 50 states along with Washington D.C. assuming they have been driven 15,000 miles per year, and the expectation they will be driven another 15,000 miles per year for the next five years.
This Hyundai dealer in Tulsa, OK features Hyundai's CPO program benefits that includes 150-point inspection, 10-year/unlimited mileage roadside assistance from the original in-service date, 10-year/100,000 mile CPO Powertrain Limited Warranty from the original in-service date and zero (0) miles and much more. For the full list of Hyundai CPO coverage, please visit http://www.hyundaicertified.com.
The Hyundai Veloster is a sporty, three-door hatchback coupe equipped with a Gamma 1.6-liter Direct-Injected engine that unleashes a maximum torque of 123 lb-ft. and 138 horsepower. The direct-injection technology in this powertrain allows for more power, enhanced efficiency and lower emissions.
The Hyundai Santa Fe is a fuel-efficient midsize crossover utility vehicle that houses efficient engines and caters to five, six or seven passengers at once with its spacious interior cabin. This family-friendly Hyundai is also equipped with several new advanced safety features, such as Blind Spot Detection, which is available on all trim levels.
Tulsa Hyundai is Oklahoma's newest Hyundai dealership that offers incredible deals, outstanding service and a knowledgeable staff to answer all of your questions. We are located in Northeast Oklahoma for easy access from Tulsa, Broken Arrow, Owasso and Sapulpa. Tulsa Hyundai showcases new Hyundai cars and a wide selection of quality used cars and trucks.