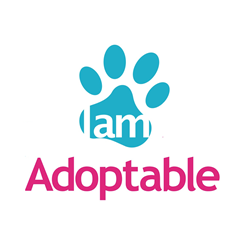 Rescues and shelters can easily showcase videos of animals available for adoption
Bellevue, WA (PRWEB) July 22, 2014
Well, people who are interested in animal adoption will not exactly get a dog delivered by UPS to their doorstep, however the experience will be a lot like browsing on Amazon.com. A new site and mobile app called I am Adoptable is designed to facilitate choosing new pets online. On the site, users will be able search beyond photos and watch videos of animals available for adoption - anywhere and any breed - and when they spot one they like, one click will contact the shelter or rescue to reserve the animal for an introduction and pickup.
Shelters around the country state that a common reason pets are given up is because owners purchased an animal and then claimed it wasn't a good fit for their household.
According to MediaPost in 2013, 57% of consumers say that product videos make them more confident in a purchase and less likely to return an item. These two realities struck a chord with the founders of I am Adoptable , Mario Alcaraz and Kate Hebert. They thought that if videos lead to more sales and better purchasing decisions online, why not also apply this logic to pet adoptions?
"Our goal is to assist shelters and rescues in getting animals adopted, which will cut down the number of animals from being euthanized or slaughtered. Who doesn't shop online these days? It's the best way to find exactly what you are looking for. And now, this includes your new pet," says Alcaraz. "Best of all, our video platform is being offered for free to animal shelters and rescues to use. We just want to help animals that do not have a voice of their own, and connect more of them to loving homes."
IamAdoptable.com and its mobile app will help potential pet parents see the true personality and characteristics of their new pet so they can make a better-informed decision, and they'll be more committed to their companion animal long-term after they proceed with an adoption.
Right now, until August 16, 2014 I am Adoptable is running an Indiegogo campaign to raise funds to complete their website and mobile app rollout.
To learn more and help fund their campaign, please visit: https://www.indiegogo.com/projects/i-am-adoptable-animals-are-asking-us-for-help-please-join-our-mission.