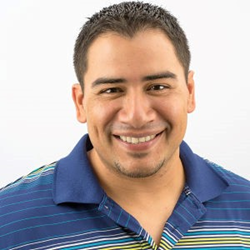 The addition of Jacob, with his background and experience, will complete our Internet Marketing Team
Southlake, Texas (PRWEB) November 18, 2015
i5 web works, an award-winning Internet marketing agency in Dallas Fort Worth, announces the addition of Jacob Borroel as an Internet Advertising Consultant, specializing in Internet Advertising/Pay Per Click (PPC) consulting. In this role, Borroel will guide businesses though the selection of PPC platforms and the proper use of PPC advertising.
He will incorporate PPC as a part of a comprehensive portfolio as part of the company's services, which also include website development, search engine optimization, social media management, and local online advertising. Also, Borroel will assist in business development of digital marketing portfolios, as well as building a sales team and implementing sales processes.
According to Michael Burns, co-founder and partner of i5 web works, the addition of Borroel gives the company an in-house expert for assisting clients with building their web presence through Pay Per Click Internet Marketing.
"The addition of Jacob, with his background and experience, will complete our Internet Marketing Team", said Burns. "Our Internet Marketing Services - specifically Pay Per Click services - are ideal for new or small businesses to increase sales, increase brand value, or simply test a new market in to be competitive with larger companies. Jacob helps our clients attract appropriate customers for generating business by targeting specific groups and cost-effectively generating leads through PPC. In today's world, an online presence is critical to the success of any business".
Before joining i5 web works, Borroel served in various roles at Reach Local Inc., a Plano, Texas based online marketing and advertising solutions provider, where he worked as Account Executive, National Account Manager, and Strategic Account Executive. Borroel attended Texas A&M University and studied Psychology.
Outside of work, he enjoys golf, softball, working out, and spending time with his wife and two children. A native of San Antonio, Borroel currently resides in Keller, TX.
About i5 web works
i5 web works provides search engine optimization, Internet marketing, social media, domain registration, and comprehensive site management programs that include website design, maintenance and hosting. The company serves clients in a broad range of industries from its headquarters in Dallas Fort Worth. i5 understands the application of Internet marketing services, pay per click advertising, search engine optimization, and social media for both business-to-business and business-to-consumer purposes. Celebrating its 14th anniversary in 2015, i5 web works has the experience and ability to execute these programs. Co